Frenchman Denis Gargaud-Chanut has responded to the pressures of competing in front of a capacity home crowd by posting the fastest qualifying C1 time at the ICF World Championships in Pau, France.
And France won the only gold medal on offer on Thursday, with Margaux Henry and Yves Prigent winning the C2 mixed final.
Meanwhile two-time Olympian Fiona Pennie continued Great Britain's strong start to the world championships by qualifying fastest in the women's K1.
Even with a two second penalty for a gate touch, Gargaud-Chanut was more than half a second quicker than Slovenia's Benjamin Savsek, with Italian Raffaello Ivaldi third.
Gargaud-Chanut said despite posting the quickest time he was not thrilled with his effort.
"I'm not happy about that run, but I'm really happy because I enjoyed the crowd," Gargaud-Chanut said.
"Today the feeling was okay, now I just need to refocus and not lose energy too much so I can be ready for Saturday."
The 2016 Rio gold medallist has been one of the faces of the World Championships in the lead-up to the event, and said it gave him a different feeling in the lead-up to Thursday's race.
"You never know how you are going to feel the tension on the start, and that's something I like with this sport," he said.
"You show up, and you're naked in front of the crowd and you need to show your skills every time.
"The most enjoyable part of the race was that the crowd was giving us energy, we were very well supported. And I don't think the other athletes are being forgotten, I feel the crowd is supporting everyone."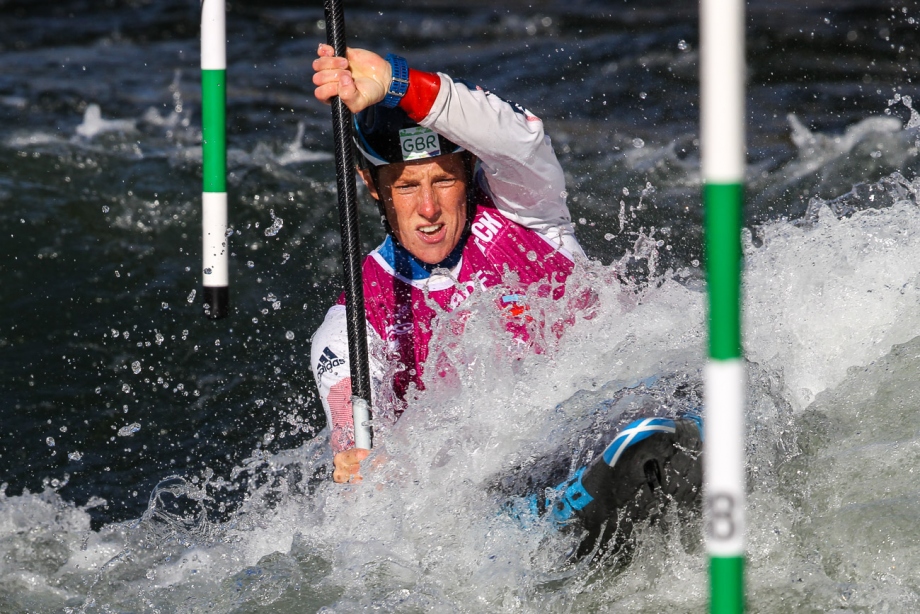 Pennie, a 2014 World Championship silver medallist at Deep Creek in the USA, was the fastest in qualifying for the K1. Her time of 86.41 put her ahead of 2017 World Cup winner, German Ricarda Funk, in 86.76.
The C2 mixed final, a re-introduced event after more than 35 years absence on the canoe slalom World Championship program, was won by the French pairing of Henry and Prigent in 105.37 seconds, with Italians Stefanie Horn and Niccolo Ferrari second in 106.09.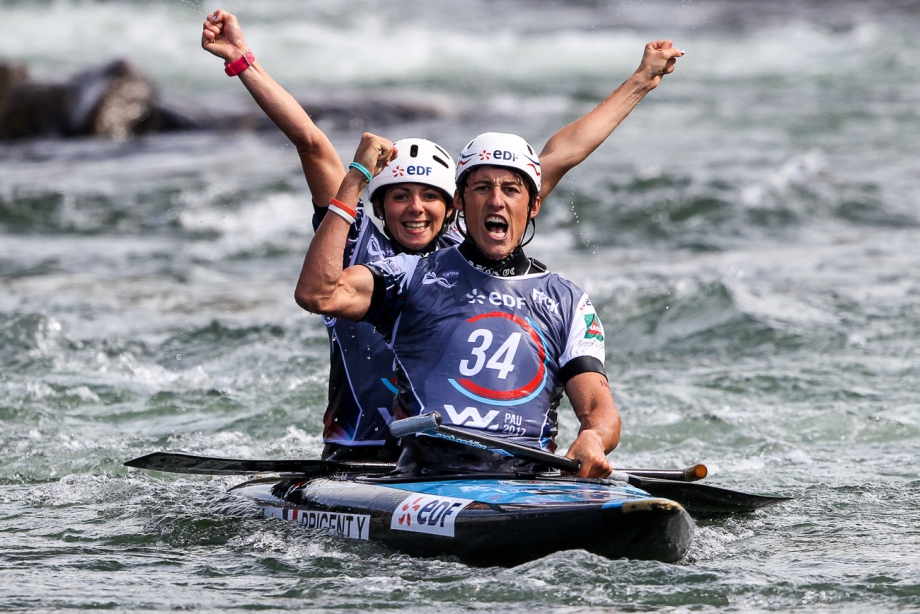 In the qualifying heats of the wildwater C2, France's Quentin Dazeur and Stephane Santamaria were fastest, ahead of fellow Frenchmen Damien Mareau and Pierre Troubady.
The women's C2 saw another French team, Marnon Durand and Cindy Coat, finish more than one second ahead of Slovakia's Barbora Kortisova and Katarina Kopunova.
Friday will see the finals in the men's K1 and women's C1 slalom.