Opening golds to Hungary and Kazakhstan at YOG canoe competition
Kazakhstan and Hungary won the first two gold medals on offer in the canoe competition at the 2018 Youth Olympic Games.
Hungary's Eszter Rendessy took out the women's kayak head-to-head challenge, while Kazakhstan's Dias Bakhraddin won the men's canoe head-to-head sprint.
Rendessy, who lists Hungarian canoe sprint legend Danuta Kozak as a paddling hero, defeated Slovakia's Katarina Pecsukova in the gold medal race.
She started favourite in Friday's race after a gold medal performance at the YOG qualifiers in Barcelona in April.
"I never imagined this," Rendessy said.
"I was a bit nervous, because there were a lot of waves in the water.
The bronze medal went to Kazakhstan's Stella Sukhanova.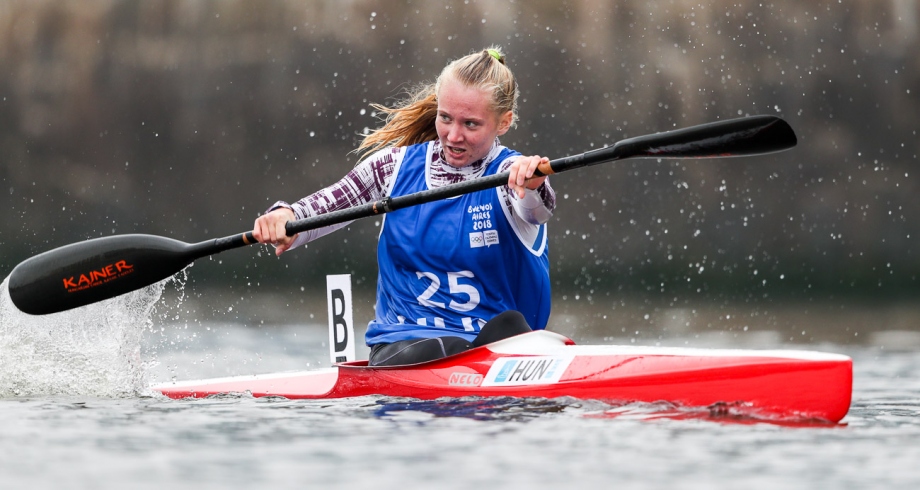 Bakhraddin finished third at this year's YOG qualifiers, but looked a much stronger paddler in the Buenos Aires waters on Friday.
He powered home to beat Uzbekistan's Islom Abdusalomov in the final.
"I wanted to do this for Kazakhstan," Bakhraddin said.
"I started this sport five years ago, it's a fast developing sport in my country. For me my main event is always sprint, slalom is another story."
The bronze medal was won by Czech Jiri Minarik.
The canoe head-to-head competition continues on Saturday with the men's kayak and the women's canoe. Under the YOG format, all athletes must compete in the head-to-head sprint competition and the canoe obstacle slalom races.
Gold medals will  be awarded for all eight events in the men's and women's K1 and C1.
RESULTS
WOMEN'S K1 HEAD-TO-HEAD
RENDESSY Eszter        (HUN)
PECSUKOVA Katarina (SVK)
SUKHANOVA Stella     (KAZ)
MEN'S C1 HEAD-TO-HEAD
BAKHRADDIN Dias        (KAZ)
ABDUSALOMOV Islom (UZB)
MINARIK Jiri                   (CZE)