Denmark's Mads Pedersen made canoe marathon history in Shaoxing on Saturday, and three other world champions successfully defended their titles on the penultimate day of competition in China.
22-year-old Pedersen stunned the big crowd by becoming the first athlete to win an U23 and senior world title at the one championships, repeating his performance from 24 hours earlier to chisel his name into the record books.
Spain's Manuel Campos won his fourth men's C1 title, Ukraine's Liudmyla Babak her third women's C1 gold, and Hungary's Vanda Kiszli successfully defended her women's K1 crown.
Earlier this year Pedersen won both the U23 and senior European canoe marathon titles in the space of 24 hours, but few thought it possible to do it against the best of the world.
The title was not decided until the final 20 metres, with Pedersen outsprinting a pack of four that included South Africa's defending world champion, Andy Birkett, and three-time minor medalist Jose Ramalho of Portugal.
"I can't believe this came true," he said.
"I went out there and wanted to give it my best shot, but halfway through the race I was starting to feel very tired, so I just tried to ride some good washes.
"In the end I had some energy so I just spent it. When I woke up this morning I did a little paddle to loosen up, and after I told my coach that today I felt very good. So I believed in it from the start."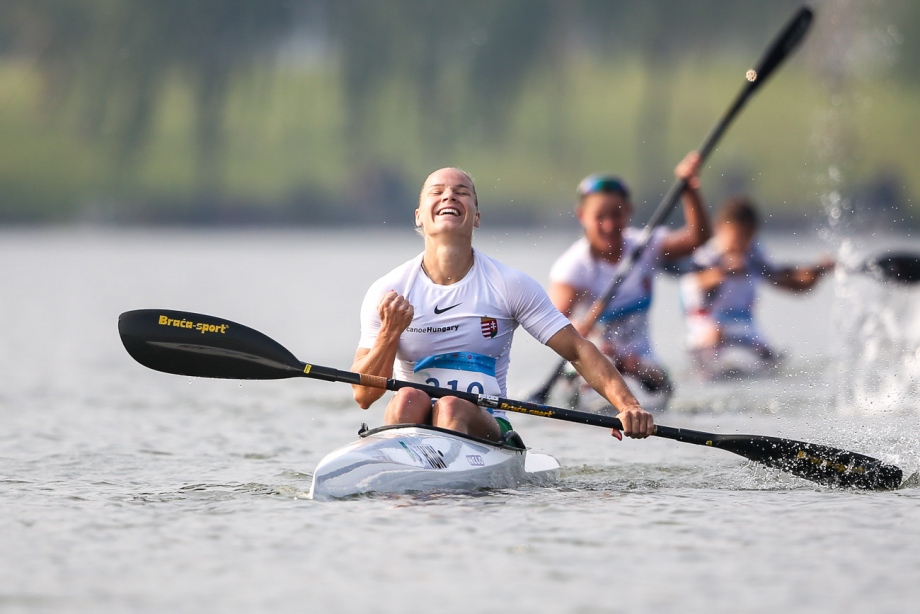 Vanda Kiszli refuses to accept any comparisons with Hungarian canoe marathon legend, Renata Csay, but on Saturday confirmed herself as the next big name in female K1 paddling with a successful defence of her ICF world championship title in Shaoxing, China.
The 25-year-old Hungarian outsprinted her teammate and training partner Zsofia Czellai-Voros to snatch the K1 gold, with Great Britain's Lizzie Broughton taking the bronze. Kiszli said it was much harder defending her world title than winning her first one.
"I think every girl wants to beat me, and in my head I am the world champion, so I have to work harder and need to dominate or be there at the front, so I think it is harder," she said.
"I felt in control, because I knew that Zsofia is very strong, and I wanted to be there with her. I knew if I could be with her I could be top three. So that was my tactic.
"I knew the other girls had been doing sprints this year, so I knew they were fast. But I knew this was 26 kilometres and I hoped that I was stronger than them and better at 26.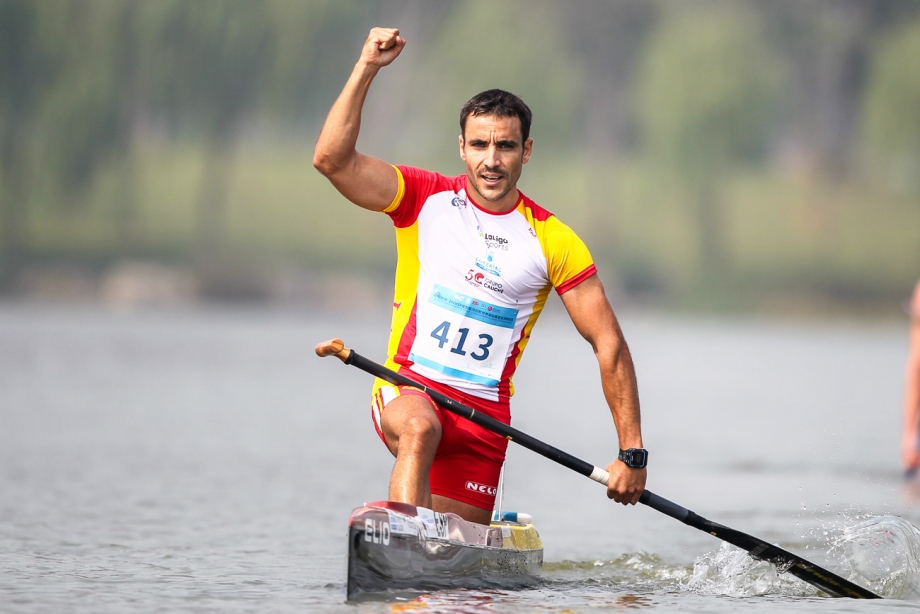 Manuel Campos doesn't know how much longer he'll keep competing at canoe marathons, but while he keeps winning world championship gold medals he can see no reason to stop.
34-year-old Campos on Saturday locked away his fourth ICF C1 world title, outlasting Czech Jakub Brezina and Russian Kirill Shamshurin to defend the title he won back last year.
The Spaniard has now moved alongside Hungarian canoe legend Marton Kover as a four-time world champion. Only Hungary's Edvin Csabai with his five consecutive gold medals from 2005 until 2009 has been more successful.
"I think only of tomorrow, of the next race that I do," Campos said.
"It keeps me calm and happy. I don't know how much longer I will keep going, but I am not thinking of finishing. I prove every year I can still be strong, but when I don't enjoy it anymore, that is when I will finish.
"I love paddling. It is my life."
Liudmyla Babak admits sitting out the front of a women's C1 canoe marathon field can sometimes be a bit boring, but she still plans to dominate the sport for at least another decade.
The 22-year-old Ukranian on Saturday notched up her third consecutive C1 world championship title, adding it to her short course title from Thursday. She is the dominant paddler in the women's canoe discipline, a pocket-rocket who seems to get better every year.
"The addition of the short event has made it more difficult for me to change between the two, so that is a challenge," Babak said.
"To be honest, with the long distance sometimes it is a bit boring. But women's canoeing is improving, because now the number of women competing has almost doubled in recent years, and that is a good sign."
Pics by Bence Vekassy
RESULTS
C1 WOMEN
BABAK Liudmyla    (UKR)  01:19:30.84
XIN Caiyun              (CHN)  01:21:03.84
KISBAN Zsofia        (HUN)  01:21:56.98
C1 MEN
CAMPOS Manuel   (ESP)   02:05:31.65
BREZINA Jakub       (CZE)   02:05:42.04
SHAMSHURIN Kirill (RUS) 02:05:42.04
K1 WOMEN
KISZLI Vanda                   (HUN) 02:03:06.75
CZELLAI-VOROS Zsofia  (HUN) 02:03:13.76
BROUGHTON Lizzie        (GBR) 02:03:17.26
K1 MEN
PEDERSEN Mads          (DEN) 02:08:34.21
RAMALHO Jose            (POR) 02:08:35.53
BALBOA Franco            (ARG) 02:08:36.51