Portugal's Fernando Pimenta won a golden double, and New Zealand's Lisa Carrington, Canada's Laurence Vincent-Lapointe and Great Britain's Liam Heath were a class above on the penultimate day of action at the ICF Canoe Sprint World Cup in Poznan, Poland.
The only major surprise in the windy conditions on Saturday was the defeat of two-time German Olympic champion, Sebastian Brendel, in the C1 1000. Brendel finished fourth behind Cuban teenager, Jose Ramon Pelier Cordova.
Pimenta made light work of a demanding schedule in Poznan, winning the men's K1 1000, and then an hour later taking gold in the men's K 500.
He broke through to win the 1000 world title in front of home fans in Portugal last year, and has now established himself as a gold medal favourite for the Tokyo Olympics next year.
"It's normal. When you have one athlete who has won the world championships, the European championships and the world cups, they will be favourite for gold in the Olympics," Pimenta said.
"But we have a long distance to the Olympics in Tokyo, and first we need to finish in the top five at the world championships so we can get a passport to the Olympics.
"I'm happy today because I won two races in one hour and ten minutes against different athletes."
Pimenta finished ahead of Aleh Yurenia of Belarus and Rio silver medalist, Josef Dostal, of the Czech Republic in the K1 1000. In the K1 500, the minor placings were filled by Germany's Tom Liebscher and South Africa's Chrisjan Coetzee.
Another who is already a gold medal favourite for Tokyo is Canada's Laurence Vincent-Lapointe, who once again dominated a world-class C1 200 final.
Poznan was the venue where Vincent-Lapointe won her first world championship gold in 2010.
"I surprise myself every race, because being the first to win does not mean much if you don't stay the first" Vincent-Lapointe said.
"2010, here, it was my first world championship medal, and the fact that I've stayed on top for this long always amazes me.
"In a way I was the first here, but I also want to be the first next year, and maybe the year after that also. I want to be remembered not because I was the first, but because I stayed the first."
Vincent-Lapointe's strongest challenge came from teammate and C2 500 partner, Katie Vincent, with China's Wenjun Lin finishing third.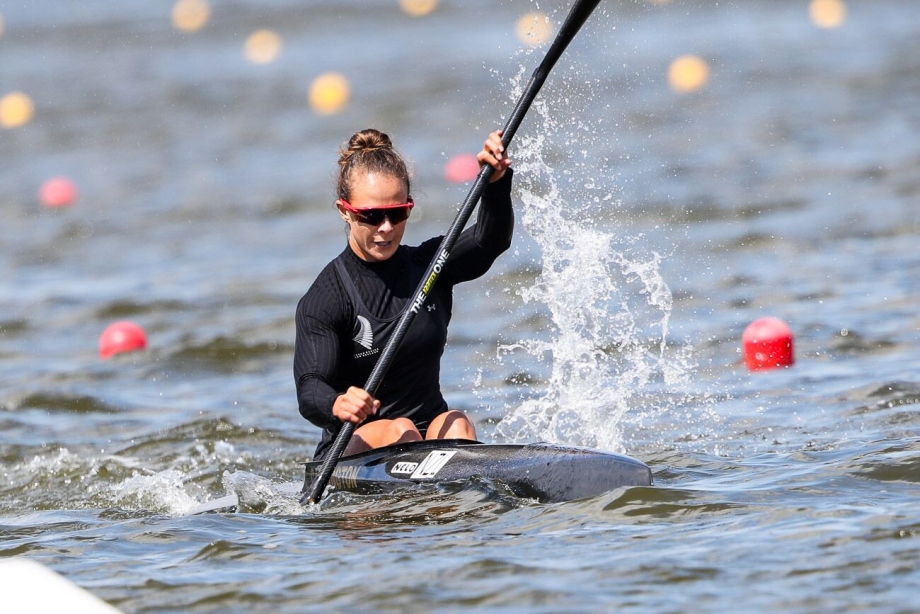 Lisa Carrington's incredible winning run in the women's K1 200 continued with another triumph on Saturday.
The New Zealander hasn't been beaten at a major event since before the 2012 London Olympics, and on her form in Poznan, won't be for some time yet.
"It's always a little bit scary getting out there for the first international race, and the conditions were also a little bit tricky, so that makes me a little bit nervous," she said.
"I do still get nervous. I think it's just about wanted to do it justice, what you have been doing in training. It's always about putting it together, which is always the scary part."
Carrington finished ahead of Denmark's Emma Jorgensen and Poland's Rio 2016 silver medalist, Marta Walczykiewicz.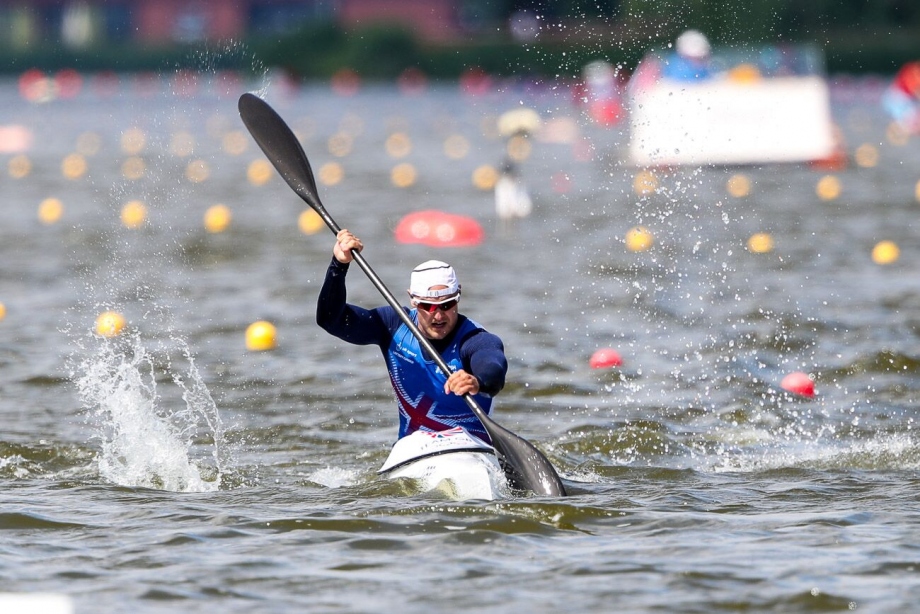 2016 Rio K1 200 gold medalist Liam Heath made a triumphant return to the distance on Saturday with a solid win. The Great Britain paddler concentrated on the K4 500 last year, and admitted he hid have some doubts before this weekend.
"There are always doubts, but every race you do you get a bit more confidence in the work you have done," Heath said.
"There is a lot of work going on behind the scenes, I didn't take a complete year out, I was still ticking over. But it is reassuring to come back and still be competitive."
In a repeat of the 2016 Olympic result, France's Maxime Beaumont took the silver behind Heath. Lithuania's Arturas Seja won the bronze.
Seven years after they last paddled together, Belarus's Volha Khudzenka and Maryna Litvinchuk reunited to win gold in the K1 500 on Saturday.
Litvinchuk took time out to have a child, but the pair showed their time apart had made no impact on their speed.
"We have not had a long time in this boat, so today we win and this makes me very happy," Khudzenka said.
"Maryna is a very strong woman, so together I hope we have two strong women."
Belgium's Hermien Peters and Lize Broekx took the silver, with Slovenia's Spela Janic Ponomarenko, also returning from having a baby, and Anja Osterman winning the bronze.
Cuba's Jose Ramon Pelier Cordova provided the biggest shock of the day, winning the C1 men's 1000 ahead of Czech Martin Fuksa, with Poland's Tomasz Kaczor third.
Two-time C1 1000 gold medalist Sebastian Brendel of Germany finished fourth, and Rio 2016 silver medalist, Isaquias Queiroz of Brazil, finished seventh.
"It is such an honour for me to race against so many big names in my sport," Cordova said.
"To win is still hard for me to believe."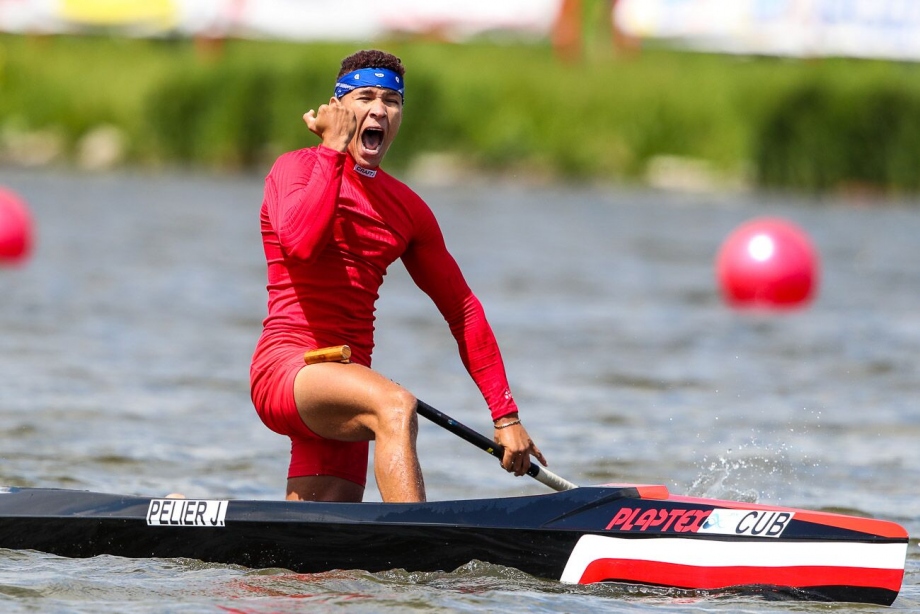 In non-Olympic events, Georgia's Zaza Nadiradze won the men's C1 200, Australia's Alyssa Bull edged out teammate Alyce Burnett in the women's K1 1000, and France's Guillaume Burger and Guillaume Le Floch Decorchemont won the men's K2 500.
Ukraine's Anastasiia Chetverikova won the women's C1 500, and China's Hao Liu and Pengfei Zheng won the men's C2 500.
The ICF Canoe Sprint World Cup in Poznan wraps up on Sunday, with highlights including the men's and women's K4 500, the women's K1 500, and the men's C2 1000.