Portugal's Fernando Pimenta won four gold medals and Poland thrilled their home crowd with four gold medals of their own on a congested final day of competition at the ICF canoe sprint world cup in Poznan on Sunday.
Germany and Portugal topped the overall gold medal table with five gold, while Ukraine, Poland, Cuba and Canada all finished with four, but it was the individual performance of Pimenta which made the biggest impact.
All sprint finals were held on the same day because of Saturday's bad weather, and in a herculean performance Pimenta triumphed in all four of his races – the K1 1000, K1 500, mixed K2 200 and the final event on the program, the K1 5000.
"Pimenta is here, I'm not old, I'm more experienced," 32-year-old Pimenta said.
"Why not I do this at the world championships? When I go there I will be in better condition, because now I have some extra kilos."
Poland put on a show for the crowd in Poznan, and once again it was the Polish women's K4 who led the way. They repeated their win of one week ago over the 500 metres, while the C2 500 pairing of Aleksander Kitewski and Arsen Sliwinski were surprise winners of the new Olympic event.
"We are home, so we are very proud to have this medal in what is now an Olympic event," Kitewski said.
"We have big plans for the future, we hope we can be there at the Olympic Games in Paris. We have been paddling together for ten years, but we have had different partners. But we will focus on this configuration."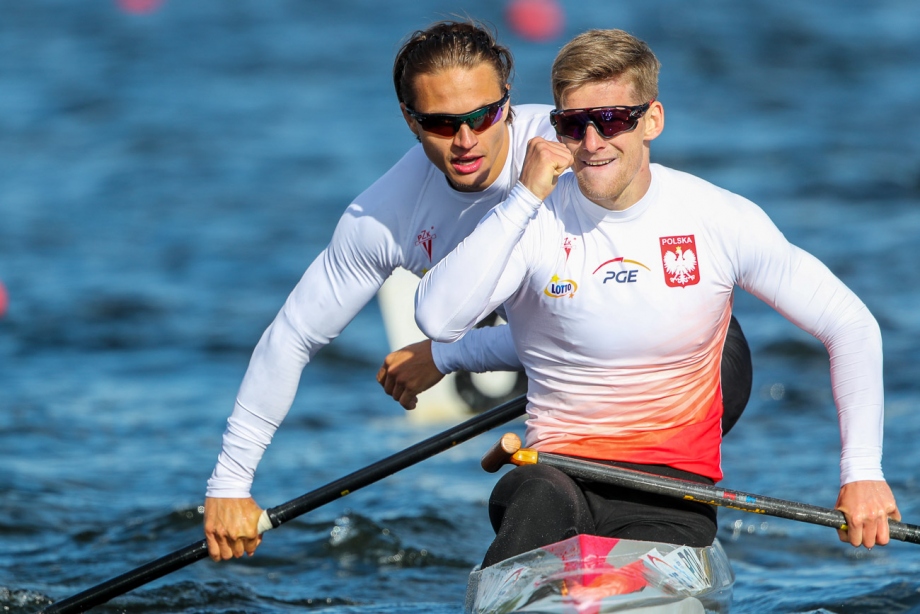 Poland's Anna Pulawska has already established herself as a world championship gold medal prospect in the women's K4 and K2, and on Sunday added the women's K1 500 to her possibilities after chasing home New Zealand's Lisa Carrington in the final.
"It really was a great race, so now I have hope I can come back in the K1 500 at the next competition," Pulawska said.
"Our K4 is really strong, I think it will be a good K4 for our world championships. I hope I can do K1, K2 and K4, but for now it is a secret.."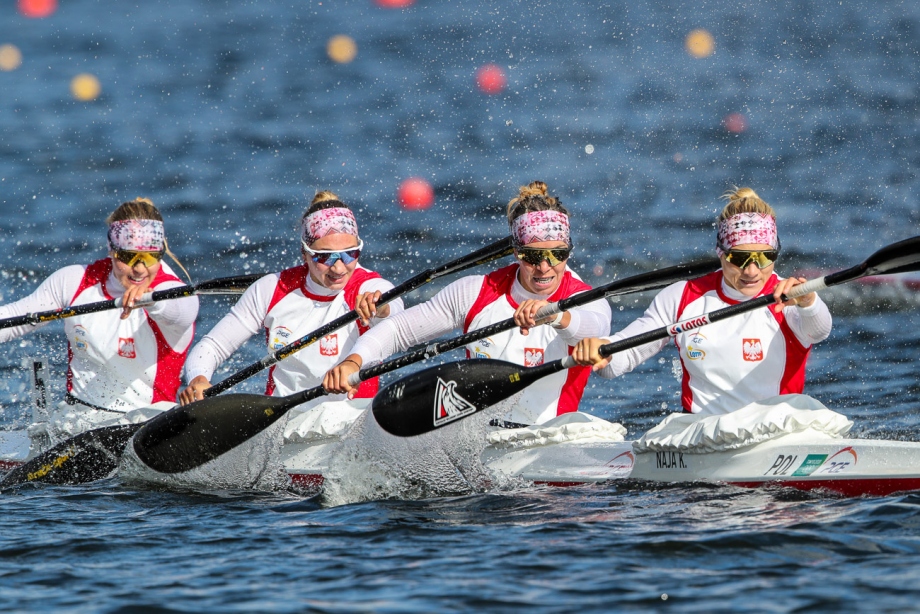 Carrington returns home with gold medals in both her K1 500 events and confidence of more world championship gold later this year.
"It's being going well, this is the best way to test ourselves, it's the best race simulation for an Olympics and a world championships," she said.
"The nerves are still there, getting the processes and the competition, its all part of it so its been a great couple of weeks here."
There were also gold medals for Poland in the non-Olympic events of the women's K2 200 and C4 men's 500.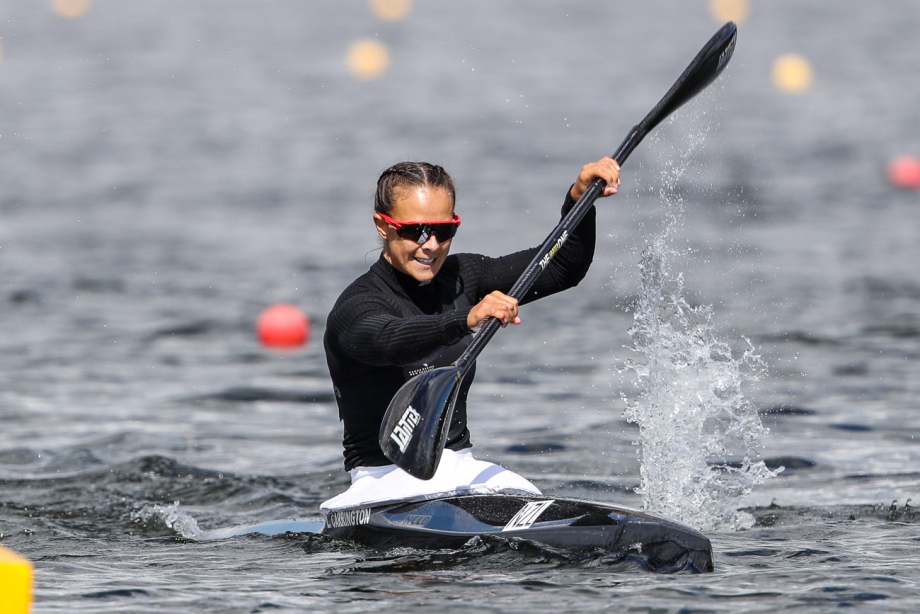 Cuba has taken a stranglehold of the women's canoe events at both ICF world cups, with 20-year-olds Yarisleidis Cirilo Duboys and Katherin Nuevo Segura once again winning the C2 500, C2 200 and Duboys taken a narrow win over Canadian world champion Katie Vincent in the C1 200.
"I am very excited, but I am tired," Duboys said.
"It is a great result, especially with Katherin, we have worked hard."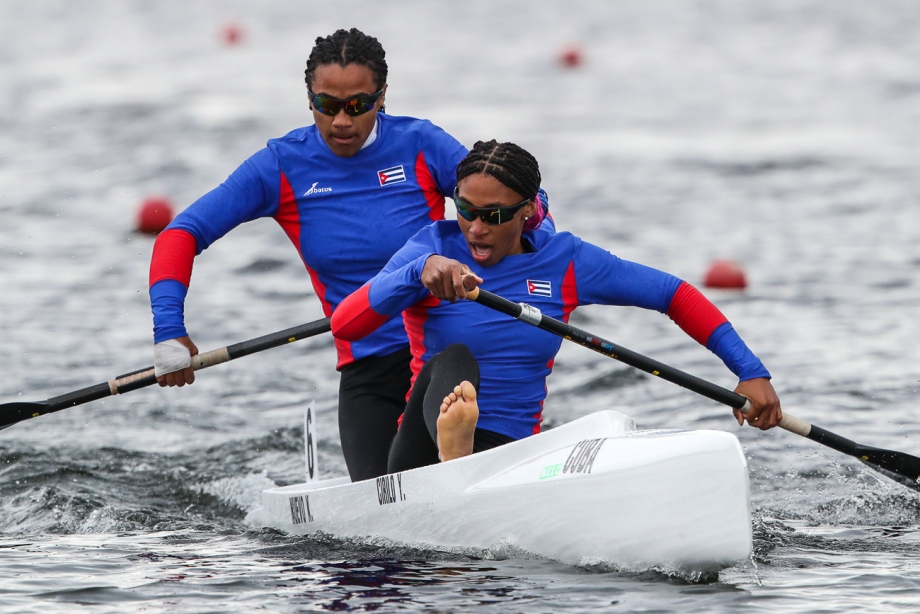 In the men's canoe there was another winning double for Czech Martin Fuksa, again taking top spot in the C1 500 and 1000 events.
"I really wanted to do the same this week in Poznan, so I'm really happy I was able to do it," Fuksa said.
"I want to be on the top for the world championships and also the European championships, but I will take some days for rest now. I will start training hard again soon and we will see what will happen there."
Germany's gold medal haul included K2 500 gold for Paulina Paszek and Jule Hake, who will now turn their focus towards this year's world championships.
The crew only recently came together but feel they can challenge for a medal in Canada.
"We are a bit surprised, but we were very good when we came together three weeks ago, so we have very high ambitions and wanted to get a gold medal," Hake said.
"We want to train a little bit harder, and we want to improve our K1 as well, because if we improve in the K1 we will be stronger in the K2. We are a young team, we are not very experienced, so we go into the race without high expectations and no-one know us."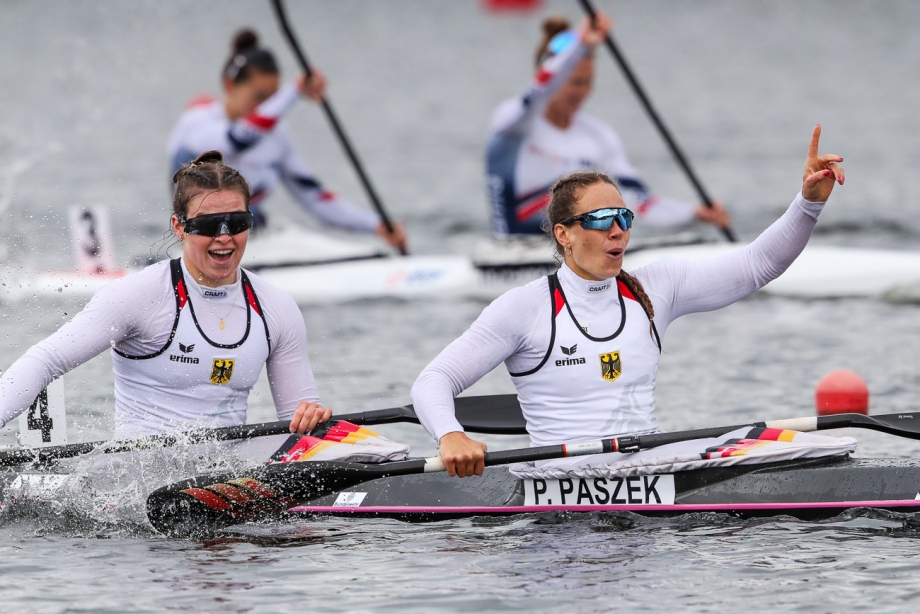 The men's K4 500 resulted in an emotional gold for Ukraine, while there was a surprise win for Portugal's Joao Ribeiro and Messias Baptista in the new Olympic event of the men's K2 500.
They had their first races together as a K2 last year.
"We knew we could do a good race, this was a test for the world championships and the Europeans," Baptista said.
"It's the first year after the Olympics, we had a third last week, and a first here in Poznan, this is very good."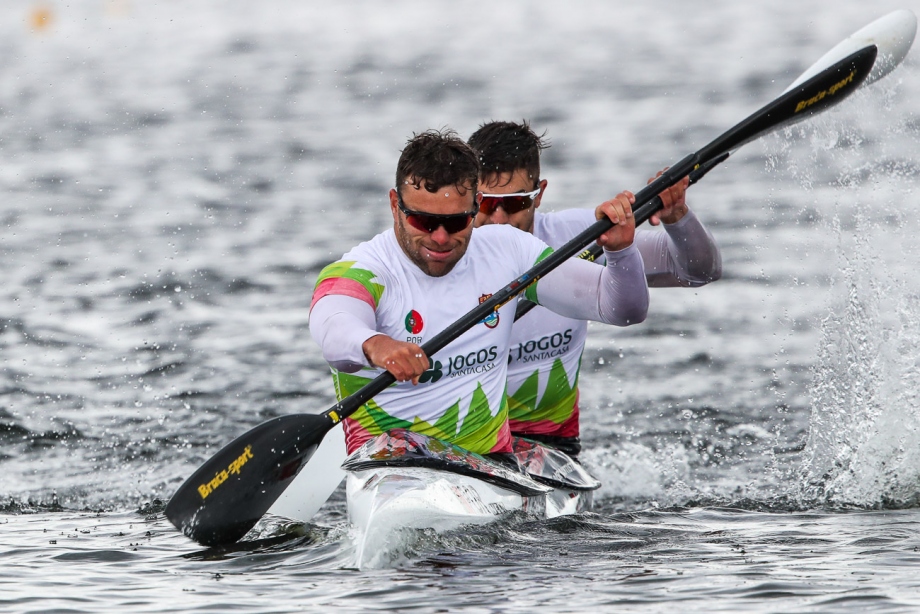 In other non-Olympic events, Poland won the women's K2 200 and men's C4 500, Canada the women's C4 500, Ukraine's Anastasiia Chetverikova the women's C1 500, Sweden's Petter Menning the men's K1 200 and Slovenia's Anja Osterman the women's K1 200.
3-time Olympic gold medalist Sebastian Brendel and partner Tim Hecker won C2 1000 gold for Germany, Canada's Sophie Jensen and Alix Plomteux the mixed C2, China's Li Li the women's C1 5000, Cuba's Jose Cordova the men's C1 5000 and Spain's Estefania Fernandez the women's K1 5000.
Pics by Bence Vekassy