Reigning world champions had their colours lowered but are safely through to their finals of the ICF wildwater canoeing world champions at La Seu, Spain.
After winning silver and bronze at the past two wildwater world championships, the Czech Republic's Marie Nemcova qualified quickest in Thursday's heat. Reigning world champion, Cecilia Panato of Italy, was second fastest, and Czech Martina Satkova third.
"I feel pretty good, that was one of my best runs," Nemcova said.
"I like the course. It's not one of the hardest, but it's pretty good. I don't want to think about becoming world champion too much. I get very nervous."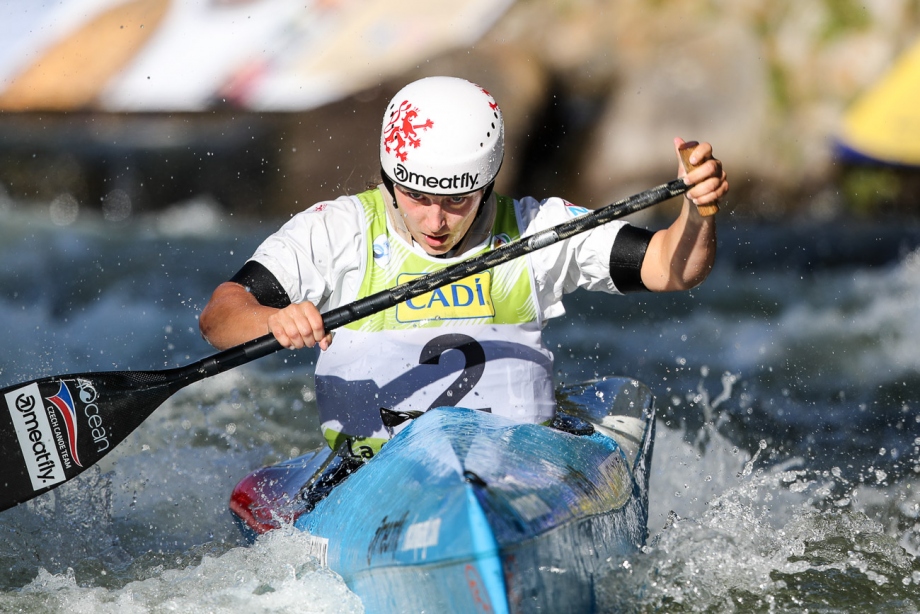 2017 world champion Anze Urankar finished ahead of Slovenian teammate and 2018 world champion, Nejc Znidarcic, and France's Hugues Moret in the heats of the men's K1.
Urankar said the low water level was a challenge.
"My run was not really good, but it was enough," he said.
"There's not really enough water for wildwater canoeing, so it's good to be light here. But it's not easy.
"I don't feel any pressure going into the final. Of course I think I can go faster."
In the women's K1 sprint, 2019 European champion Mathilde Rosa was the fastest qualifier in a time of 59.22. The Italian finished ahead of the Czech pairing of Martina Satkova and Barbora Dimovova.
"I was a little bit nervous at the beginning," Rosa said.
"The course is not the hardest, there is some movement of the water that is very difficult to move through quickly, but I love it.
"I hope I can go even faster in the final, but I'm very happy for today."
France's Louis Lapointe has had a best result of eighth at his last three world championship starts in the men's C1, but showed on Thursday that this could be his year by qualifying quickest for this weekend's final.
Lapointe finished ahead of the Czech Republic's Vladimir Slanina and Germany's Normen Weber.
"I think it was a good time, and I think I can go faster in the final on Saturday," Lapointe said.
"I just need to do no mistakes. I think for the final everyone can win at this venue, so Saturday would be a great battle."
Pics by Bence Vekassy