South Africa's Sean Rice won an emotional second ICF canoe ocean racing world title and New Zealand's Danielle McKenzie caused a major boilover to win the women's final at her first world championships on an exciting day of racing in Saint-Pierre de Quiberon, France.
Rice won the very first ICF world title in 2013, but then had his colours lowered by Australia's Cory Hill in 2015 and 2017, but made the most of the good conditions on Wednesday.
He finished the 22-kilometre course 38 seconds ahead of his younger brother, Kenny, with Australia's Hill a further 14 seconds back in third.
"It was far from relaxed, but I had a good feeling yesterday," Rice said.
"This morning I was just overwhelmed with nerves, but I'm ecstatic now. To have Kenny on the podium too, it's so amazing.
"I won in 2013, and I've had some ups and downs in these last years before getting on top again. So much has changed in my life. It's quite emotional, this is big for me."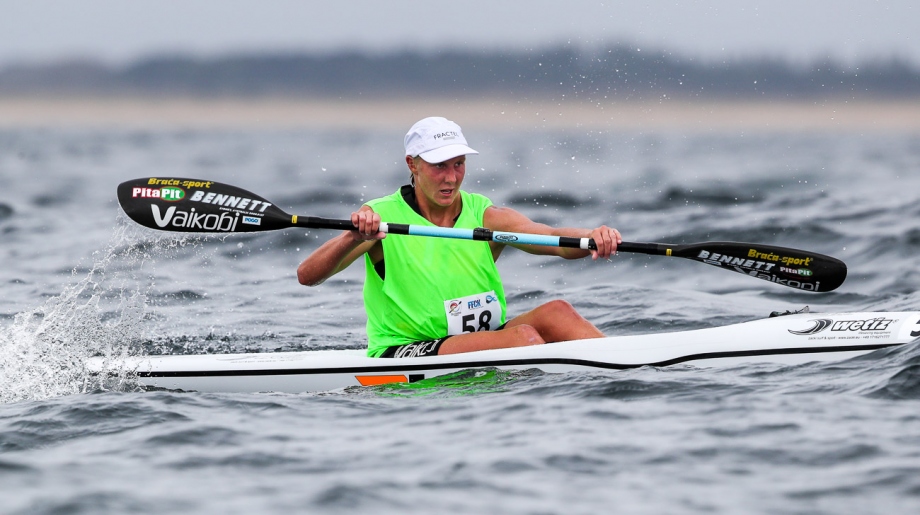 25-year-old Danielle McKenzie admitted she was shocked to win the women's race, finishing more than one minute ahead of pre-race favourite and defending champion, Hayley Nixon of South Africa, while New Zealand teammate Teneale Hatton was third.
McKenzie had already competed in top level competitions in both surfski and triathlon before turning her hand to ocean racing.
"I actually can't believe it," McKenzie said.
"I got five kilometres into my paddle and then I just went off on my own. I honestly thought I was lost, I had no idea where I was going, so I was glad when the boys started coming past at about seven kilometres, I just followed their lines.
"As far as race plans went, I pretty well had nothing – just go hard. It's so awesome to come to a third sport and compete for a first time and have a win."
Australia's Jemma Smith took the women's U23 title and was fourth woman overall to cross the finish line, while South Africa's Joshua Fenn was 10th overall but the first U23 male.
In junior competition, USA's Katriana Swetish won the women's title, while Ulvard Hart made it a clean sweep for South Africa in the men's categories.
RESULTS
MEN
RICE Sean (RSA)  1.34.15
RICE Kenneth (RSA) +38
HILL Cory (AUS)        +52
WOMEN
MCKENZIE Danielle (NZL) 1:43:48
NIXON Hayley           (RSA) +1.20
HATTON Teneale      (NZL) +2.42
U23 – MEN
FENN Joshua (RSA) 1:39.05
HENOT Hector (FRA) +1.16
HAVARD Noah (AUS) +3.00
U23 – WOMEN
SMITH Jemma (AUS) 1:46.59
MASSIE Brianna (AUS) +3.22
PURCHASE Kyeta (RSA) +5.23
JUNIOR – MEN
HART Ulvard (RSA) 1:40.36
GUTIERREZ Jorge (ESP) +4.18
FENN Matthew (RSA)  + 4.35
JUNIOR – WOMEN
SWETISH Katriana (USA) 1:57.13
SHIPWAY-CARR Jazmin (AUS) +5.09
DEWASTE Claire (FRA) +5.35