The past two years have been stressful for the world's leading canoe sprint and paracanoe paddlers, but those stress levels are about to rise ten-fold as those same athletes begin the final stage of a journey they hope will take them to the Tokyo Olympic and Paralympic Games.
Imagine having four years to plan for a major event in your life, dreaming about it every day, hoping that everything will be alright on the night, all the time knowing someone could come along and ruin your chances of even making that big day.
It's the reality of life as an elite athlete, striving to reach the top of their chosen sport on one of the biggest sporting stages in the world – the Olympic Games. Stuff it up in the NBA, or the Champions League, and you can come back next year and have another crack.
Muck it up in an Olympic sport, and it's another long four years until you get your chance at redemption.
Later this month the world's best sprint paddlers will step out in top level international competition for the first time this year, as they begin a journey down a long and winding road which at times is yellow brick, at other times mud and sludge, which points towards the Japanese capital.
No Olympic or Paralympic places will be won or lost in Poznan, Poland, when the first ICF Canoe Sprint and Paracanoe World Cup of 2019 begins on May 23, but plenty of psychological blows will be struck.
The first task for the athletes is to qualify quota places for Tokyo. It's a long, and dare we say it, complicated process, but in the end it's the fairest way forward and is designed to best show off the global reach of the sport.
Once the quota places have been earned, the athletes then go about the task of earning their spot on the Olympic team. It goes without saying that in some instances, the person who earned the quota might not be the same athlete that gets to the Olympics. But that's a story for another day.
The season won't be without its moments of chicanery. Early entries for Poznan reveal plenty of teams aren't ready to show their hands just yet, especially when it comes to team boat selections.
But there are lots of questions which the canoeing world is waiting to have answered.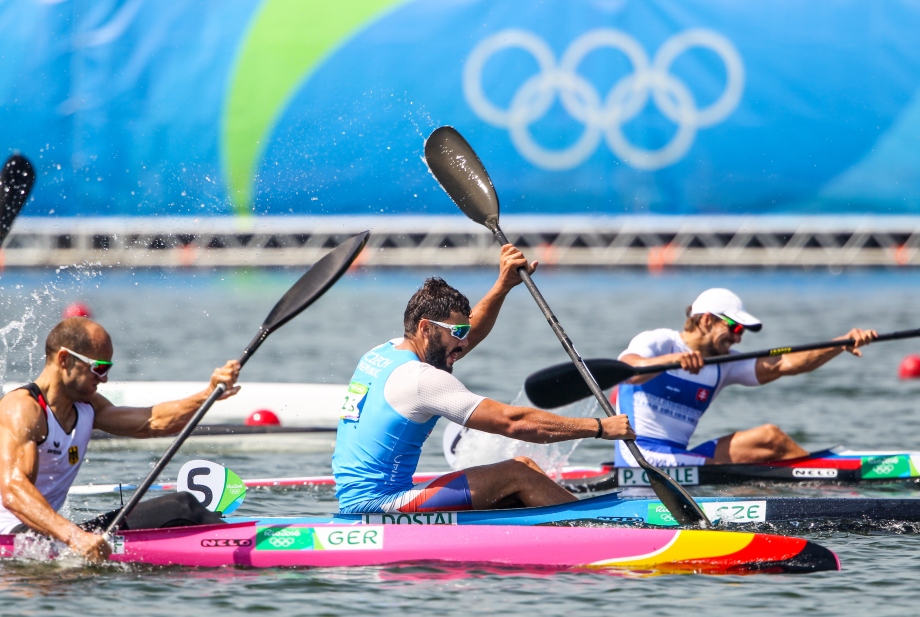 Will New Zealand's Lisa Carrington attempt to qualify for four events? The New Zealanders are blessed with a ridiculous amount of talent in their women's team, and the workload that will go with competing in four events in Tokyo would bring tears to the eyes of the most hardened athletes.
Will Germany's Sebastian Brendel try and qualify for the men's C2 1000, so he can defend the gold he won in Rio? His teammates Yul Oeltze and Peter Kretschmer might have something to say about that, given they are the reigning world champions. And of course, Kretschmer won C2 Olympic gold as well in London.
Will Great Britain's Liam Heath return to the K1 200, after sitting out his Rio gold medal event for the entire 2018 season to on the K4 500? There are plenty of will-o-the-wisp paddlers who have enjoyed a year in the sprint without Heath, so is he ready to come back and apply the pressure?
What events will Hungarian legend Danuta Kozak step out in this year? Like Carrington, she is incredibly talented and has the Olympic record to support it – five golds in total, including an historic three in Rio in 2016.
She's a definite starter in the K1 500, would need to be crowbarred out of the K4 500, and reminded us all of her K2 500 prowess with a cracking win alongside Anna Karasz at last year's world championships.
Will Spain's 2016 K1 1000 Olympic gold medallist, Marcus Walz, return to the distance this year? It was one of the surprise results of Rio, and Walz has struggled to reach those giddy heights since. He's now an integral part of Spain's powerful K4 500 team, so may decide to focus his attention there.
So many questions. It's befitting that an event with the status of an Olympic Games is cloaked in intrigue and mystery, and some of the battles that will unfold this year will only add to the suspense. It all begins this month in Poznan.