Three of the biggest names in men's canoe slalom paddling will go head-to-head in front of their home crowd this weekend as the International Canoe Federation world cup caravan heads to Bratislava in Slovakia.
Two-time Olympic gold medalist, Michal Martikan, Rio 2016 Olympic silver medalist, Matej Benus, and reigning world cup champion, Alexander Slafkovsky, will be looking to bounce back after an uncharacteristically low-key start to their campaign at Lee Valley last weekend.
Martikan and Slafkovsky both missed the final, while Benus squeezed in as the slowest qualifier and eventually finished fourth.
Slafkovsky also revealed on the eve of the world cup that he has been battling illness, but he is confident he will soon return to full health as the competition heats up for the sole men's C1 Olympic position for Slovakia.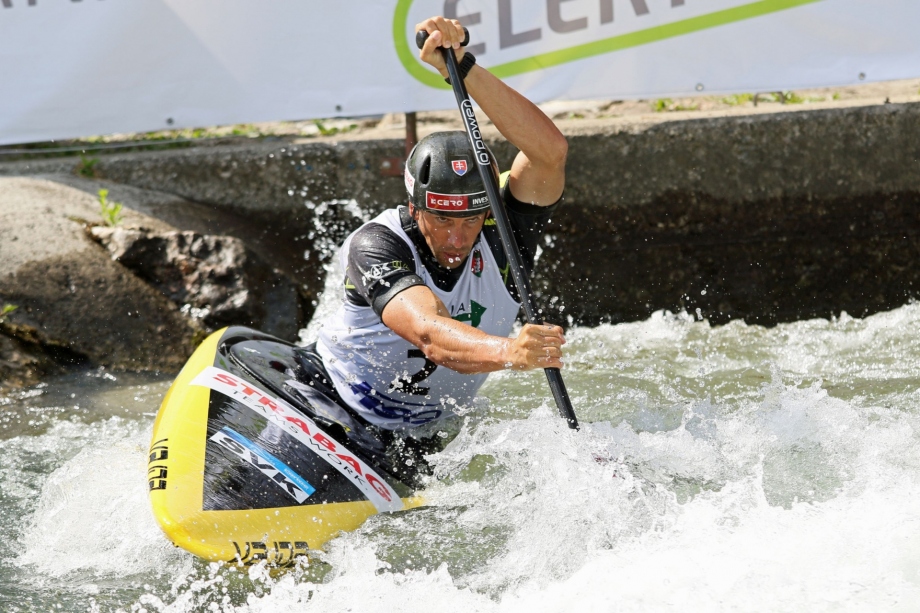 Slovakia has won an Olympic medal at every Games since Atlanta in 1996. Five of those have been won by Martikan, while Benus continued the streak in Rio.
There is added pressure for both Martikan and Slafkovsky, who are possibly taking part in their last Olympic qualification campaigns. Five-time Olympian Martikan, who won his first gold in Atlanta in 1996, is now 40, while Slafkovsky is 36.
By contrast Benus, who made his Olympic debut in Rio, is 31.
More than 200 athletes from almost 40 countries will take part in the second ICF canoe slalom world cup.
Great Britain's Mallory Franklin and Joe Clarke, and Germany's Sideris Tasiadis, who won the four slalom gold medals up for grabs last weekend, are sitting out the Bratislava world cup, but the Czechs and the French will be at full strength.
As was the case with Lee Valley, some teams will be using this weekend's world cup as part of their Olympic selection process.
The second ICF Canoe Slalom World Cup begins on Friday and runs through until Sunday.