South Africa's Andrew Birkett won one of the greatest men's marathon finals and Ukraine's Liudmyla Babak and Hungary's Vanda Kiszli bounced back to underline their standings as the greatest female paddlers of the modern era on a dramatic day of canoe racing in Portugal on Saturday.
Birkett repeated the barnstorming finish he produced at this year's The World Games to win his second world title, this time hauling in Portugal's Jose Ramalho and withstanding the finish of two-time Danish world champion Mads Pedersen to add the 2022 title to the crown he won in 2018.
Birkett looked to have been left behind after the second race portage, but fought his way back to join a leading pack of six paddlers.
"I don't know what to say, there is so much depth in the level of racing, it's so strong," Birkett said.
"The whole way today I was just trying to stay in contact. I thought a podium would be great, I would have settled for fifth. I'm just so amazed.
"Everybody goes through stages in a race where they don't feel great and make small mistakes, you just have to hang in there and try and catch up."
Hometown favourite and canoe sprint world champion Fernando Pimenta was part of the leading group of six, and finished fifth.
Vanda Kiszli made a portaging mistake on Thursday which ended her domination of the women's K1 short distance, and found herself on Saturday in a tight tussle with Sweden's Melina Andersson, already a two-time gold medalist at these championships.
But the Hungarian snapped out of what had been a sluggish performance to hold on for her fourth consecutive long distance world title.
"This race was so painful and hard, the water is so shallow so sometimes it was hard sitting on the waves," Kiszli said.
"I wasn't confident, I felt very nervous before the start and during the whole race because my paddling and my running, it wasn't me, I didn't feel like me, because I was feeling so slow.
"I don't know what was happening to me, so I'm very happy I could win that sprint and become world champion again."
Andersson took the silver and remains on track to become the first athlete to win four medals at a single world championships, while Great Britain's Samantha Rees-Clark took the bronze.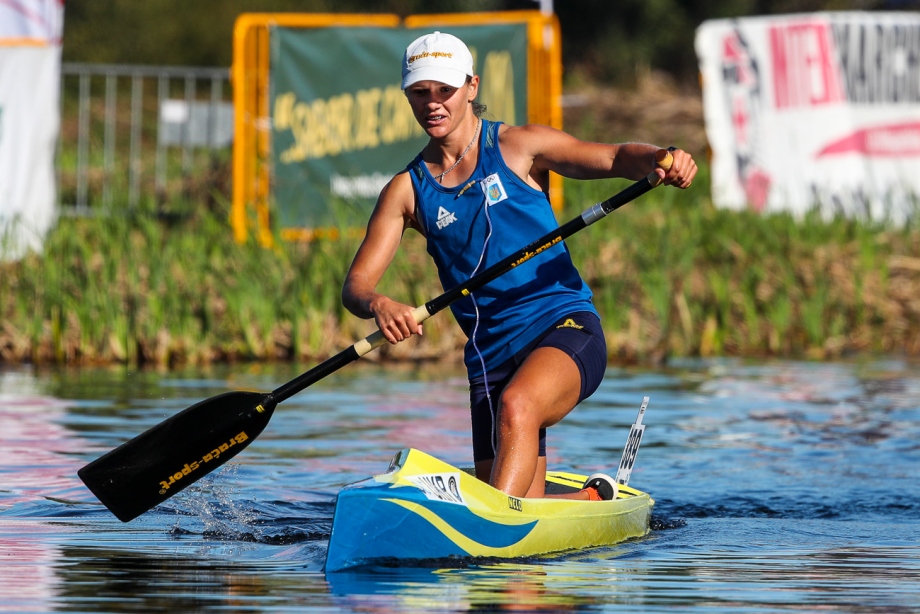 Liudmyla Babak took a wrong turn during Thursday's short course C1 final which cost her a medal, but the Ukrainian showed from the opening lap of Saturday's final that she was taking no chances in pursuit of her fifth consecutive C1 long distance world title.
"I was super hungry after the short race," Babak said.
"I just wanted to win today, whether it be by a minute or by 20 seconds."
Hungary's Zsofia Kisban won her fourth consecutive minor-medal, and her second silver medal, while Bethany Gill added a bronze to the short course gold she won on Thursday.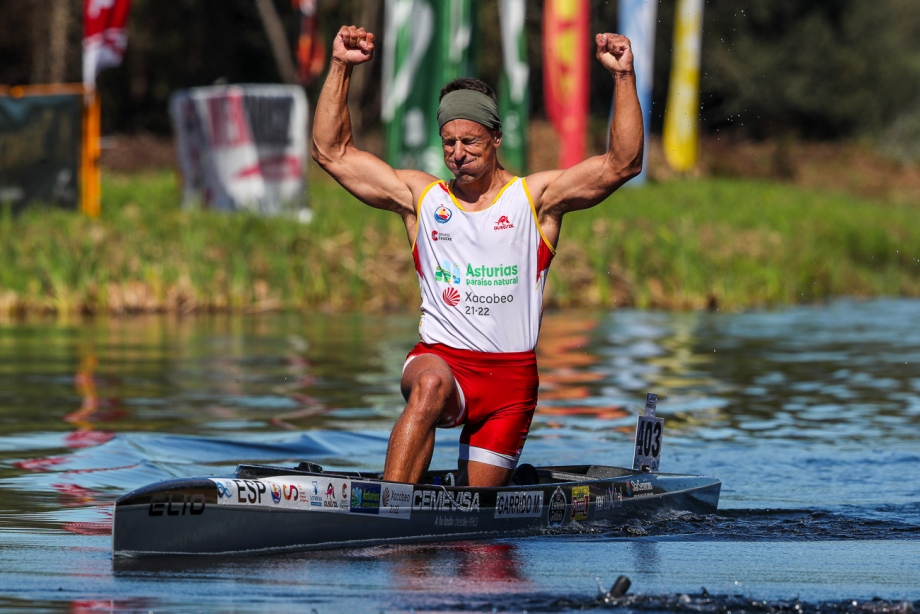 Superior portaging skills proved decisive for Spain's Manuel Garrido in the men's C1, as he sprinted away from Hungary's Marton Kover on the last land-run to open up a break that the four-time world champion could not close down.
"It was a dream of all my career, and I fight hard all year this year to win it, in front of all my family and friends," Garrido said.
"I did my best, I've won a lot of silvers, but I really trained hard to get this gold."
Kover repeated his silver medal performance from 2021, while Spain's four-time world champion, Manuel Campos, took the bronze.
In the junior men's final Hungary's Bruno Kolozsvari outmuscled Argentina's Julian Salinas in a sprint for the finish, while Denmark's Bertram Sorensen took the bronze.
The 2022 ICF Canoe Marathon World Championships will finish on Sunday with men's and women's K2 and C2 races.
RESULTS
K1 JUNIOR MEN
KOLOZSVARI Bruno (HUN) 01:40:30.32
SALINAS Julian       (ARG) 01:40:36.56
SORENSEN Bertram (DEN) 01:40:36.56
C1 WOMEN
BABAK Liudmyla (UKR) 01:25:49.80
KISBAN Zsofia (HUN) 01:27:40.44
GILL Bethany (GBR) 01:28:28.80
C1 MEN
GARRIDO Manuel (ESP) 02:04:52.36
KOVER Marton (HUN) 02:05:03.19
CAMPOS Manuel (ESP)  02:10:03.02
K1 WOMEN
KISZLI Vanda                (HUN) 02:05:55.35
ANDERSSON Melina  (SWE) 02:05:56.99
REES-CLARK Samantha (GBR) 02:06:18.97
K1 MEN
BIRKETT Andrew (RSA) 02:08:25.94
RAMALHO Jose  (POR) 02:08:27.04
PEDERSEN Mads (DEN) 02:08:27.36
Pics by Balint Vekassy