Austrian Markus Mendy Swoboda picked up a golden double while Russia secured seven titles as paracanoe athletes celebrated a return to international competition at the ICF paracanoe world cup in Szeged, Hungary, on Friday.
While Russia dominated in the windy conditions, other winners included reigning Hungarian world champion, Peter Pal Kiss, and Frenchwoman Nelia Barbosa, who continued her rapid rise through the ranks.
For the impressive Russian team, Nadezda Andreeva won the women's KL2 final, Alexandra Dupik took the title in the women's KL1 final, Mariia Nikiforova triumphed in the women's VL2, while Larisa Volik capped off a strong day for the Russian women with gold in the women's VL3.
Artem Voronkov picked up another gold for Russia in the men's KL3, and Igor Korobeynikov just edged out world championship silver medalist Norberto Mourao in the men's VL2. Artur Chuprov rounded out the wins for Russia in the men's VL1.
Swoboda echoed the sentiments of many of the athletes competing in Szeged after his win in the men's VL3 final.
"It's been a tough year, so I'm very happy to be here. It's nice to be with other athletes again," Swoboda said.
"I was really surprised to win, because with the Russian and the French there were two heavy-hitters here. So to come out on top was really nice. I think I was really lucky because I think the conditions helped me a lot."
It's been a tough year, so I'm very happy to be here. It's nice to be with other athletes again
He followed up with victory in the men's KL2 in the afternoon. He said doing both events presents challenges during training.
"I try to do the tougher stuff in the kayak and the easier stuff in the outrigger," he said.
"I prefer the kayak. I started in the kayak, and I don't think I will do any va'a after I quit paracanoe. But I will keep on doing the kayak."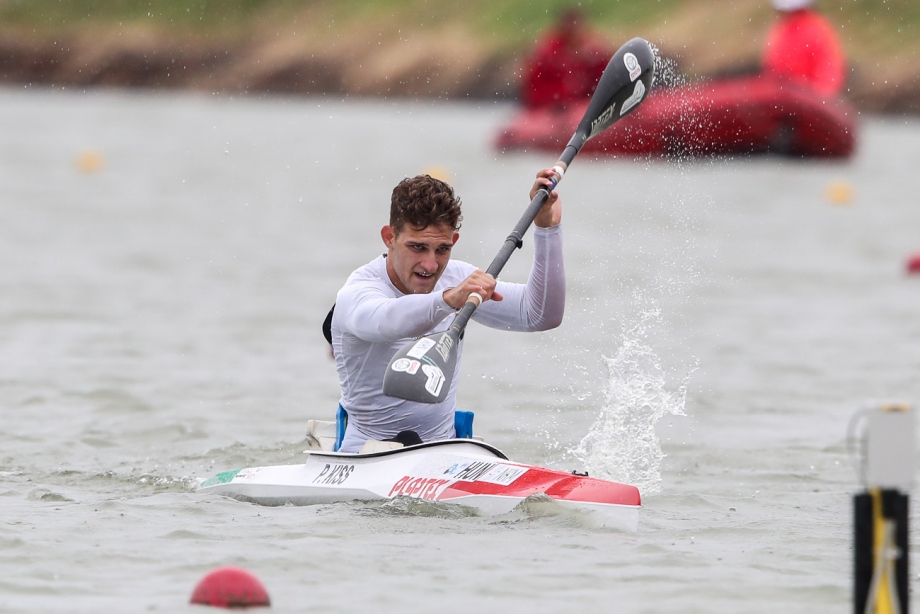 Peter Pal Kiss came into Friday burst onto the world paracanoe scene in 2019, winning both the European and the world KL1 men's 200 metre titles. After a disrupted 2020 he showed he is still the man to catch at Tokyo next year.
Barbosa was another athlete who turned heads in 2019, winning European silver in the women's KL3, and then following up with a fourth at last year's world championships.
She said her gold on Friday was a great relief after a tough year.
"It was a bit windy, and I was a bit stressed, but it all went well and I'm really happy to be here for my only race of 2020, so I feel great," she said.
"This year I've done a lot of paddling in my bedroom, where I have my electric kayak, and a lot of weight training at home.
I was a bit stressed, but it all went well and I'm really happy to be here for my only race of 2020
"I was so excited to get here. When I learned Szeged was okay and we could come I was so happy to end this short year. I can't wait for 2021."
Pics by Bence Vekassy