Pics by Bence Vekassy
Spain locked away Tokyo 2020 quotas for three more boats and Hungary and Russia will have another two boats at the Olympics after the final day of European qualifying at Szeged on Thursday.
The Spanish paddlers thrived in the strong cross winds to win the women's C1 200, K1 500 and the men's C2 1000, the Hungarians will now have competitors in the men's K2 1000 and the C2 1000, and the Russians qualified their men's K1 200 and their women's C2 500.
Others to pick up quotas were Great Britain, Italy, Latvia, Moldova, Germany, Croatia, Belgium and Ukraine.
Tears flowed freely for Spain's quota-winning trio, with Maria Corbera winning the women's C1 200, Isabel Contreras locked away the K1 500, and Cayetano Garcia and Pablo Martinez winning the men's C2 1000.
For Corbera it was a huge relief, having taken the decision after failing to qualify the 2016 Olympics to switch from kayak to canoe.
"I have been thinking about going to the Olympics for more than 20 years, but I've only been paddling in the canoe for three years," Corbera said.
"I tried to qualify in 2015 in the kayak in the K4, but I couldn't. 2016 was a long year for me, I needed to change something.
"So I took on canoe, and today I feel so happy. I knew I had more to do, I needed to change to get to the Olympics."
Teammate Contreras is also set to make her Games debut after securing the K1 500 quota for Spain, while Garcia and Martinez belied their inexperience in the gruelling C2 1000.
"The other Spanish crews did such a good job in the morning, we felt we had to continue their good work," Martinez said.
"We knew we didn't want to leave anything out there, we just went as hard as we could."
Hungary's Kornel Beke and Adam Varga, bounced back after two disappointing races on Wednesday to lead from start to finish in the men's K2 1000.
"Yesterday was not our best day, but we solved some of our problems in the semi-finals, and then in the final," Beke said.
"All international races are hard, but I think we showed that we can go fast."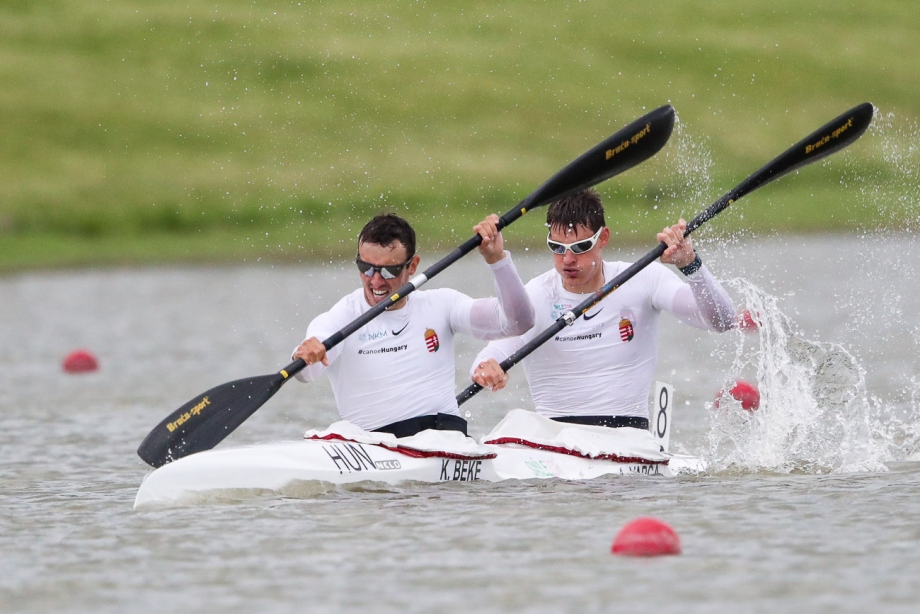 Hungary's second quota came courtesy of a second place finish for Balazs Adolf abd Daniel Fejes in the men's C2 1000.
Russia's quotas came through Evgenii Lukantsov, an impressive winner in the men's K1 200, and Kseniia Kurach and Anna Kniazeva with their second place in the women's C2 500.
The men's K1 1000 developed into a gripping affair, after Belgium's Artuur Peters set a cracking early pace in an attempt to blow the field apart. In the final 300 metres the field began closing fast, but Peters was able to hold on to give himself the opportunity to compete at a second Olympic Games.
"This means the world to me, I've been working so hard and I was feeling that I could do it, in the last months," Peters said.
"The last year was just so difficult, but we just kept on training, kept the focus, and we did it. The last 300 metres, the lactic was so high, so painful, I could feel the rest of the field coming, but I held on.
"It's huge for Belgium, We are such a small country, and we now have three out of the four athletes already selected, so this is perfect."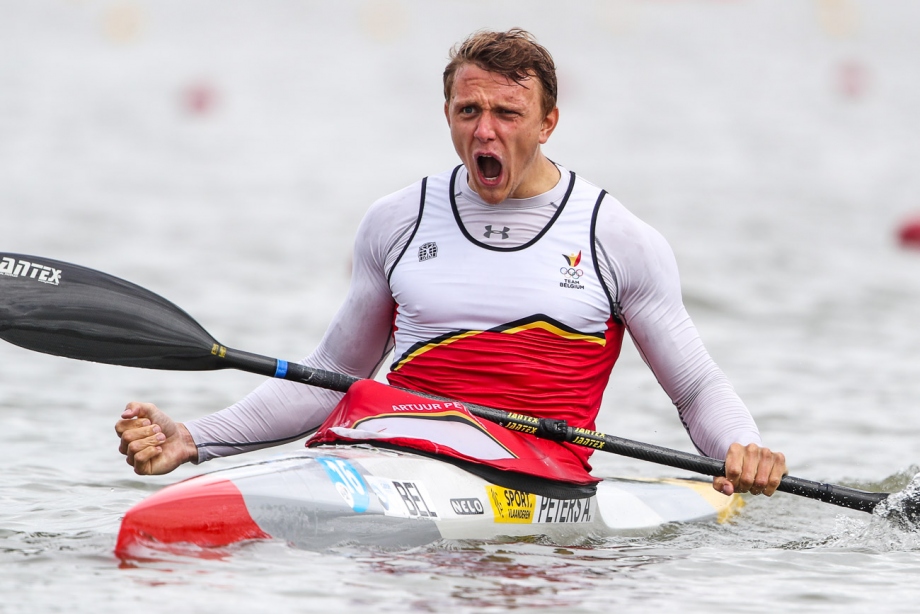 Germany's Sarah Bruessler and Melanie Gebhardt came together just two weeks ago to prepare for the qualification in the women's K2 500, and timed their race to perfection to snatch the sole Olympic quota available in a tight finish.
"Maybe that was the most important race of my career so far, but we have to think about it," Bruessler said.
"We don't know what this means for us. We got the tickets for two German girls, but we don't know if it will be us. We are getting a bit older, we are getting much more calm."
Ukraine's Pavlo Altukhov finished fourth in the men's C1 1000 at the Rio 2016 Olympics, and on Thursday earned himself the right to go to his second Olympics by winning his qualification final.
"This was the best race of my life, for sure," Altukhov said.
"I was in Rio, but this was more powerful for me. I was working on my mind, telling myself I could do it, and now I have done it."
Great Britain's Deborah Kerr guaranteed her country will have another boat in Tokyo, after winning the women's K1 200 final.
"I was nervous, I felt there was a bit riding on it," Kerr said.
"Just the reaction from the coach and the support staff, and I hope the athletes in the hotel and back home, you can just see how much of a team effort this is."
The sreams of joy from Moldova's Daniela Cociu and Maria Olarasu echoed around the Szeged course after they won the women's C2 500, while Latvia's Roberts Akmens put on the most animated celebration of the day after his second place in the men's K1 200 earned his country a ticket for Tokyo.
Italy's quota was earned by Francesca Genzo for her second place in the women's K1 200.
Anamaria Govorcinovic, who finished a close second in the women's K1 200, is set to become the first female paddler to represent Croatia at an Olympics after also earning a quota.
"All my career I have worked for this," Govorcinovic said.
"I'm the first girl from Croatia in kayak to go to the Olympics. I think about this all the time."
On Friday the canoe sprint action in Szeged will switch to the ICF world cup.