Female medalists from Tokyo showed Olympic form is good form on the opening day of finals at the ICF canoe sprint world cup in Racice, led by New Zealand's Lisa Carrington, China's Shixiao Xu and Mengya Sun, and the Polish women's K4 500 crew.
All three were comfortable winners in the Czech Republic on Saturday, while Portugal's Fernando Pimenta, the Spanish men's K4 and Spain's C2 500 crew of Cayetano Garcia and Pablo Martinez also secured wins in Olympic class races.
Five-time Olympic champion Carrington celebrated her first world cup race since 2019 with a powerful all-the-way win in the women's K1 500.
"Tokyo was a really big event, so I took a bit of a break, a couple of months, before beginning that build to Paris," Carrington said.
"It's nice to finally be back in Europe, three years since I raced a World Cup, but the nerves still seem the same."
China's Xu and Sun showed they are even stronger than when they won gold in the women's C2 500 in Tokyo last year, decimating a quality field.
"We feel really strong, I am happy to have a really good partner," Xu said.
Poland won bronze in the women's K4 500 in Tokyo, and with two new crew members in Racice, made a positive start to their Paris 2024 campaign with a comfortable win over Spain and China.
"It was a great race for us, our first final as a team, and now we know what we need to do to be better," Anna Pulawska said.
"We were a little bit surprised, because this is a new team, so we didn't know what we could do, but now we know."
Fernando Pimenta won bronze in the men's K1 1000 in Tokyo last year, then became world champion weeks later, and continued his good post-Olympic form with an all-the-way win in Racice.
Pimenta took advantage of a strong tailwind to set a strong early pace, before withstanding a strong finish from Australia's Tom Green.
"I started the last Olympic cycle with a gold, and after five years, a new Olympic cycle, I'm not in my best shape yet but every day I feel a bit better," Pimenta said.
"After Tokyo with the bronze medal, I don't feel any more pressure any more because I have achieved a goal in my life. I just need to now win a gold, because I have a silver and a bronze."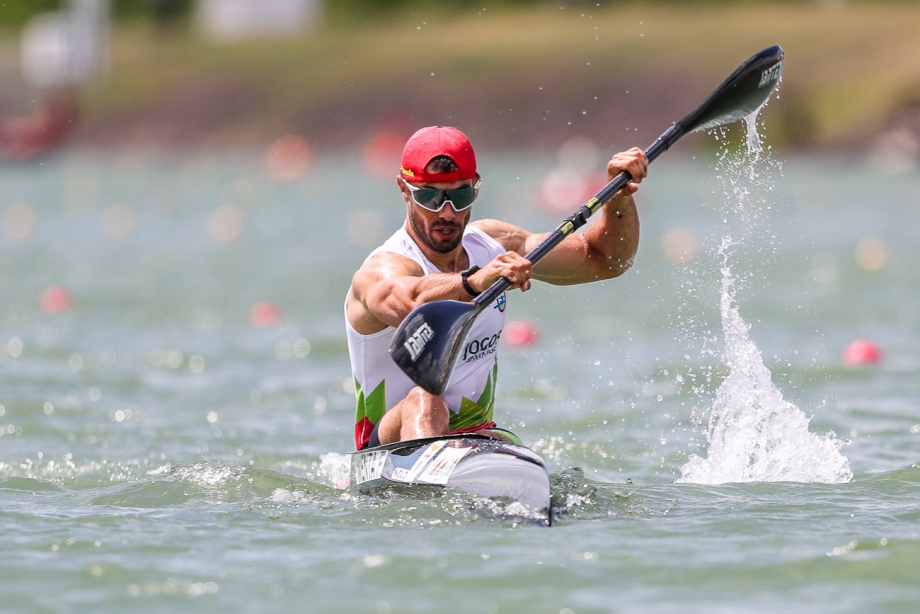 Spain finished a close second in the men's K4 in Tokyo, and was leaving nothing to chance on Saturday with the same Olympic crew. The biggest surprise came from the German crew, Olympic gold medalists from Tokyo who finished fourth and outside the medals for the first time at an international level since the K4 500 became an Olympic sport after Rio 2016.
"This was a very strong race for us, our next objective is now the world championships," Carlos Arevalo said.
"We think we are in very good shape. We had to put in a strong performance here because it was also our qualification for the world championships. It's much easier to paddle with partners we have been with for a long time."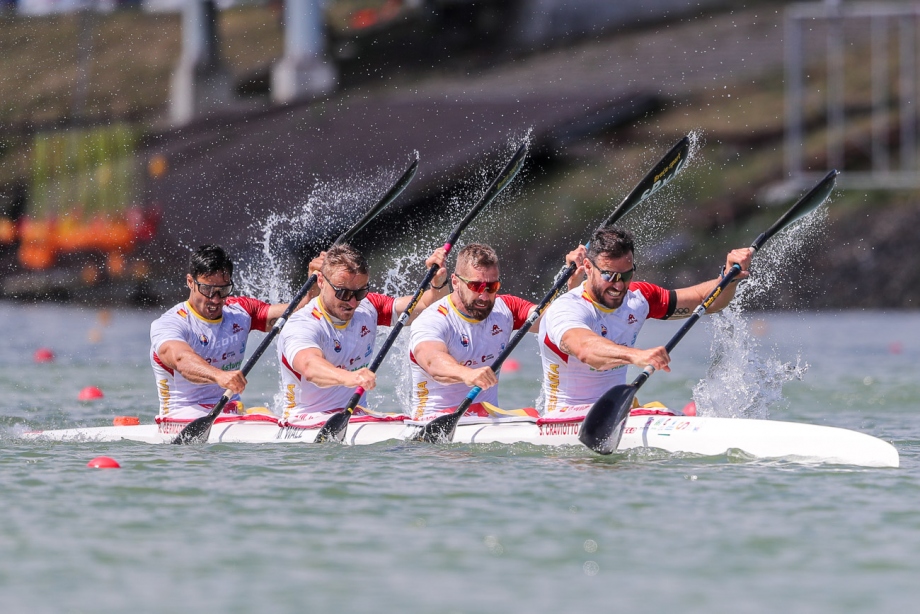 The men's C2 500 will be a new Olympic event in Paris, and already Spain is putting a strong grip on the event.
Spanish crews took the top two positions, with gold, and a ticket to this year's ICF World Championships, going to Cayetano Garcia and Pablo Martinez.
"It was such a hard race, we have such a high level in Spain, it makes us much stronger here at the world cup," Martinez said.
"The Olympics are our main objective, and we won't step until we get it," teammate Garcia said.
The final day of competition at the opening ICF canoe sprint world cup will be held on Sunday. 
RESULTS
K4 WOMEN 500
POLAND (1:32.11)
SPAIN (1:32.94)
CHINA (1:33.12)
C2 WOMEN 500
XU/SUN             CHN (1:53.64)
DUBOYS/SEGURA CUB (1:57.31)
BRAGATO/NAGY HUN (1:59.11)
K4 MEN 500
SPAIN         (1:19.32)
UKRAINE (1:20.29)
LITHUANIA (1:20.68)
C2 MEN 500
GARCIA/MARTINEZ ESP (1:37.87)
MORENO/SIEIRO ESP (1:37.98)
CRACIUN/SANTINI ITA (1:38.08
K1 WOMEN 500
CARRINGTON Lisa NZL (1:47.41)
OSTERMAN Anja SLO (1:49.24)
PORTELA Teresa  POR (1:49.86)
K1 MEN 1000
PIMENTA Fernando POR (3:24.44)
GREEN Thomas  AUS (3:25.25)
SCHOPF Jacob GER (3:26.68)  
Full results can be found here.
Pics by Dezso Vekassy