Ukraine picked up two gold medals on its return to international canoe sprint racing in 2023 and Hungary's Adam Varga confirmed that already he is a red-hot favourite to win Olympic gold in Paris next year after the opening day of finals at the ICF world cup in Poznan on Saturday.
There was also a return to the top of the ;podium for the Polish women's K4 team, and Czech Martin Fuksa stormed home to take C1 1000 gold in his first individual race of the season.
Liudmyla Luzan won gold in the women's C1 200, and the Ukrainian men's K4 could not have been more impressive in winning 500 metres gold. But it was the performance of 23-year-old Varga which caught the attention of canoe sprint watchers.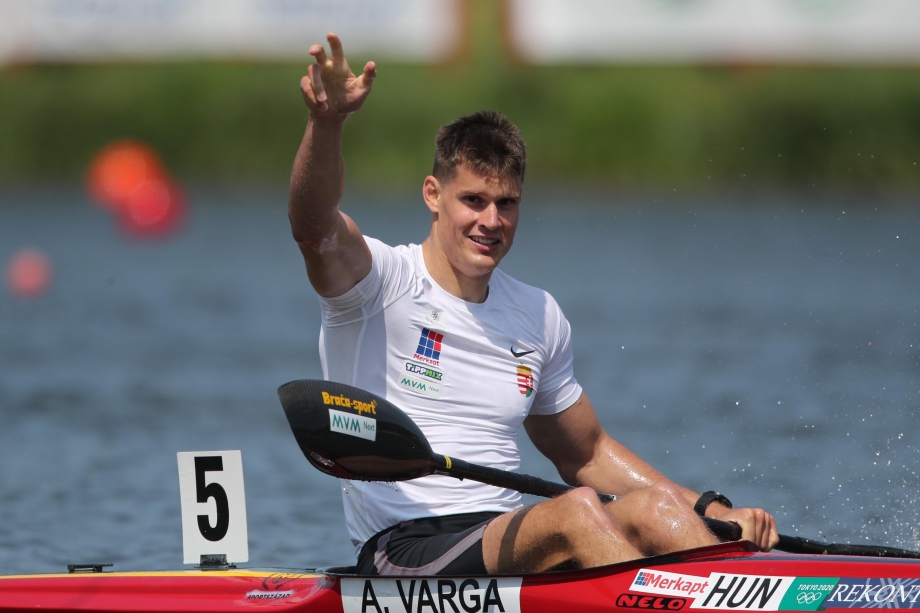 Varga not only smashed an Olympic-class K1 1000 field, but he also locked away Hungarian selection for this year's world championships by defeating teammate and Tokyo Olympic gold medalist for the second time in less than a month.
Varga took silver behind Kopasz in Tokyo, but has cemented himself as the early favourite for Paris gold in 2024.
"I'm always nervous, maybe it doesn't look that way, but I had good confidence because of Szeged so I thought maybe the result would be the same," Varga said.
"I hope I'm not at my peak yet, and that I can get a little bit better. I think today was a full K1 field."
Portugal's Fernando Pimenta took the silver and Balint Kopasz the bronze, in a repeat of the podium from the opening world cup in Szeged.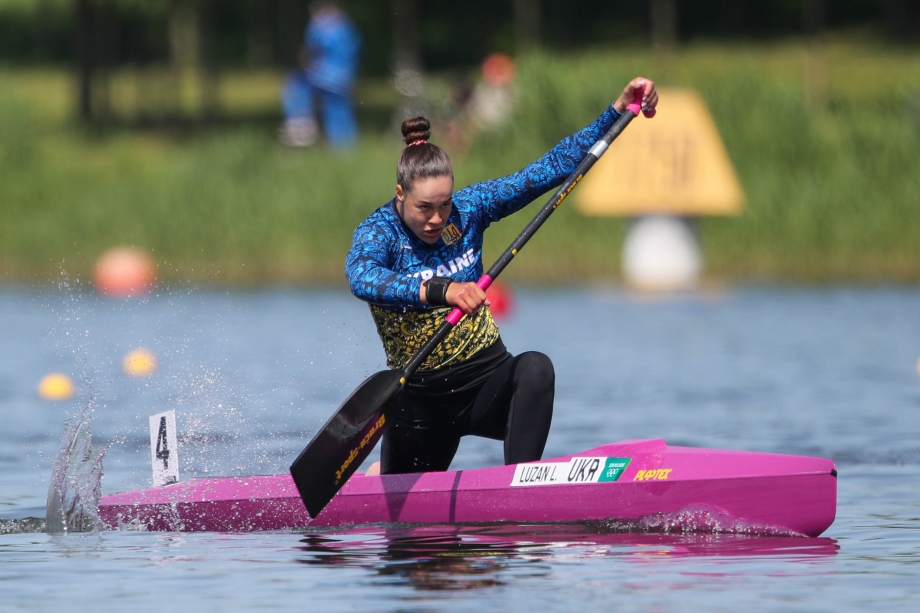 Ukraine returned to international racing after missing the opening ICF world cup, and was rewarded on Saturday with C1 200 gold for Luzan and the men's K4. Luzan timed her finish perfectly to split China's Wenjun Lin and Changwen Shuai.
Ukraine took to the K4 500 men's final with the same crew who won bronze at last year's ICF World Championships, and took control of Saturday's final early and never looked under threat. They beat a fast-finishing Australia, with Denmark taking the bronze.
Czech Martin Fuksa chose to focus on the C2 500 in Szeged with his brother, Petr, and after struggling through his C1 1000 heat on Friday, looked to be well off the top form that has seen him win five world championship silver medals.
On Saturday he started in lane nine, and looked out of the medals with 250 metres to go. But the 30-year-old found an extra gear in the closing stages to snatch gold from local hope, Wiktor Glazunow.
"It was tight, but now I'm the winner in my first C1 1000 international, so now I'm happy," Fuksa said.
"Yesterday was not easy. But I wanted lane nine, because I wanted to just focus on my race, not on any other athlete, but just on me. I am still in good shape, but I know that I can get faster this season."
Italy's Carlo Tacchini took the bronze.
Poland returned to the women's K4 line-up which won them world championship gold last year and were rewarded with a win on Saturday. After finishing sixth in Szeged, Tokyo Olympian Anna Pulawska returned to the crew and it gave the home team the edge over China, who won gold in Szeged, and Germany.
"It was a big difference, this race felt really good for us, so now we are really focussed for our next race at the European Games," Dominika Putto said.
"This year is so different from all others, we have a plan for qualification to make sure we can qualify all the positions we can for Paris. So this is what we are working towards," teammate Adrianna Kakol said.
Poland also picked up three gold medals in non-Olympic races, while there was also gold for Latvia, Italy and China.
The second ICF Canoe Sprint World Cup finishes in Poznan on Sunday.
Pics by Bence Vekassy