Great Britain's Emma Wiggs won her fourth consecutive world title and teammate Charlotte Henshaw and Hungary's Peter Kiss chalked up third titles at the ICF Paracanoe World Championships in Dartmouth on Friday.
Ukraine's Mykola Syniuk became a world champion for the second time, while Spain's Juan Valle was the only first-time world champion as athletes enjoyed near-perfect racing conditions on the Canadian course.
Victory for Wiggs in the women's VL2 gave her a tenth overall world title in a career which has also brought her two Paralympic gold medals since making the move from sitting volleyball after the London 2012 Paralympics.
"Its not an easy trait for me to be proud of myself, but I am proud of myself today," Wiggs said.
"It's been a good tough year, so I am proud. I'm always excited for the challenge. A lot changes in our amazing sport in two years. All the classes right across these world championships have stepped up again."
Teammate Charlotte Henshaw finished third in the women's VL3 at her first paracanoe world championships in 2018, but has not been beaten since. The VL3 will be raced for the first time at the 2024 Paralympics, and Henshaw said she is comfortable with being the favourite for the sport's debut.
She's also looking forward to continuing the rivalry with British teammate Hope Gordon, who finished a close second on Friday.
"I knew that we were going to have a good ding-dong, and I really hope that continues," Henshaw said.
"When you have a close rival pushing you it can push you and them to new levels, and with it being a new event for the Paralympics it's what we want over the next few years."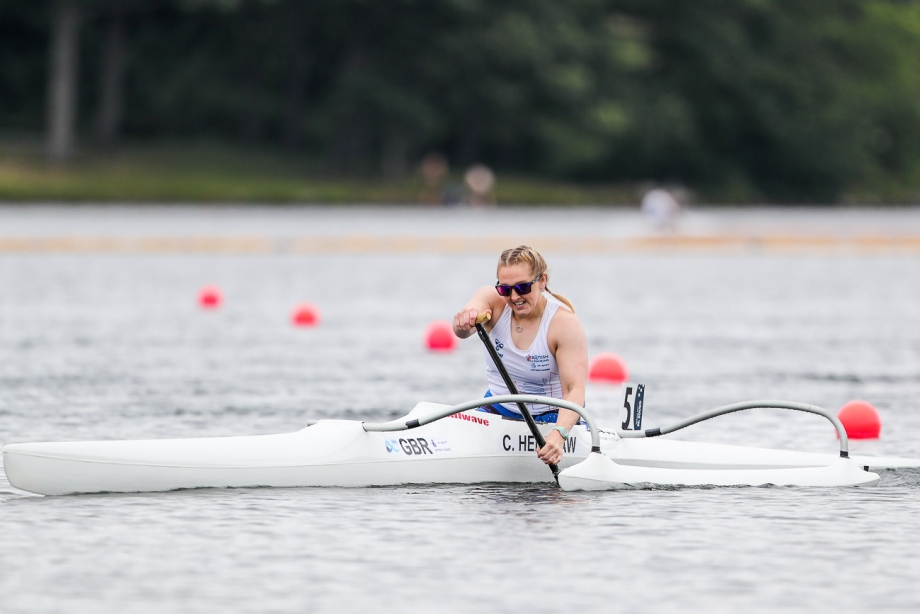 Peter Pal Kiss suffered a shock KL1 loss at this year's ICF paracanoe world cup in Poznan, but bounced back on Friday to secure his third consecutive world title, to add to the Paralympic gold he won in Tokyo last year.
"This is really our first normal world championships after Covid, so I am really excited," Pal Kiss said.
"It was a little bit of a surprise for me too (losing in Poznan), but I knew I was not in top form at that competition.  But I have got my power and my strength back for this championships."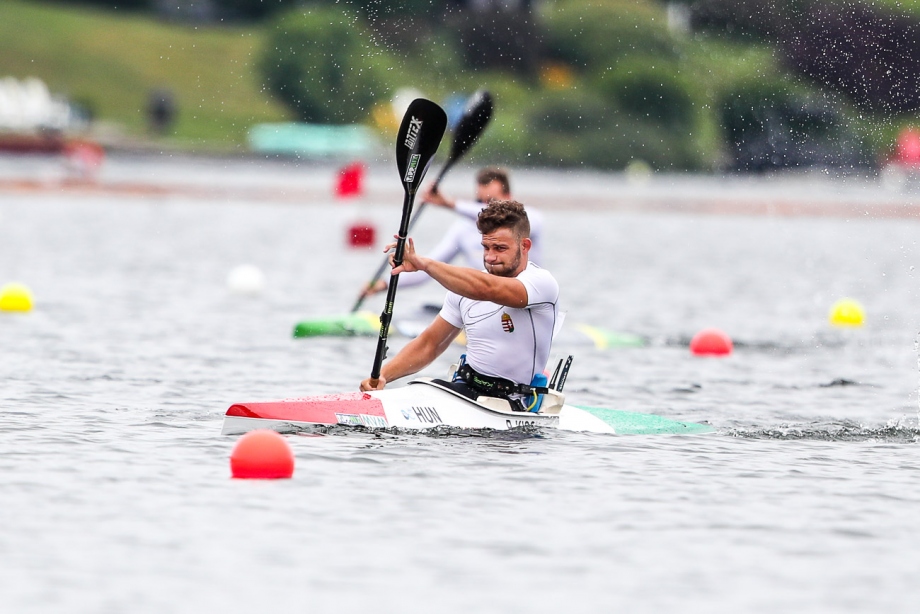 The absence of Australia's four-time world champion Curtis McGrath opened the door for Ukraine's Mykola Syniuk to win his second KL2 world title. Syniuk, who won silver behind McGrath at the Paralympic Games, won his first world title in Copenhagen last year.
He devoted his win on Thursday to the Ukraine defence forces.
"It is very special for me to win today, because it is very hard for everyone in Ukraine," Syniuk said.
"But I hope this will make people happy. I win today for our Ukraine defence forces, who will also win."
Syniuk's Ukrainian teammate Serhii Yemelianov is also absent from Dartmouth, which presented Spain's Juan Valle with an opportunity to win his first KL3 world title.
44-year-old Valle, who has been paddling since he was 11 and doing paracanoe since he was 33, said he had been battling an arm injury this year which he worried would cost him a medal chance.
"I still can't believe I finished first," Valle said.
"I have had an injury for the past month so I haven't been able to train properly. I thought maybe I could finish third, so I was not imagining I could be first."
The ICF Paracanoe World Championships will end on Saturday with five more gold medals.
RESULTS
MEN'S KL1 200
KISS Peter   (HUN) 48.40
SILVA Luis     (BRA)  14
BOULLE Remy (FRA) 50.98
WOMEN'S VL2 200
WIGGS Emma                 (GBR)  44
HENNESSY Brianna (CAN) 1:01.42
CHIPPINGTON Jeanette (GBR) 1:03.03
MEN'S KL2 200
SYNIUK Mykola     (UKR)  97
PHILLIPSON David (GBR) 43.95
MARTLEW Scott (NZL) 44.21
WOMEN'S VL3 200
HENSHAW Charlotte (GBR) 58
GORDON Hope (GBR) 1:00.84
SANTILLI Mari (BRA)  1:03.97
MEN'S KL3 200
VALLE Juan             (ESP) 41.68
OLIVER Robert (GBR) 41.70
LITTLEHALES Dylan (AUS) 41.76
Pics by Dezso Vekassy