Australia's Curtis McGrath, Great Britain's Emma Wiggs and Hungary's Peter Kiss confirmed their standing as among the greatest paracanoe athletes on the planet while there were several first-time world champions at the ICF Paracanoe titles in Duisburg on Friday.
Alongside world titles, the first quotas for next year's Paralympic Games in Paris were also earned. Among the highlights, Africa has earned its first ticket to a Paralympic Games.
McGrath made a triumphant return to racing after taking 2022 off, the three-time Paralympic gold medalist storming to victory in the men's KL2, and securing an Australian quota for Paris.
"It's great to have that box ticked off for Paris, I can go to sleep a bit easier tonight knowing that's done," McGrath said.
"I knew I believed in myself, and I knew I could come back strong, and that's what I've done, and I'm enjoying being back."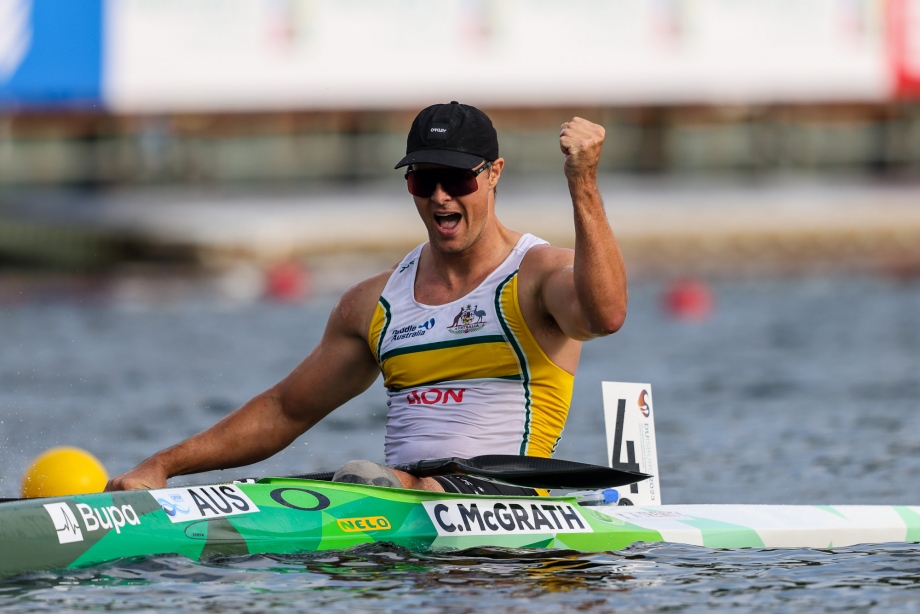 Great Britain's Emma Wiggs won her fifth consecutive women's VL2 title and her 11th world championship gold in total, continuing her dominance of a race where she is also the reigning Paralympic champion.
"Maybe I'm like a good wine, or a good cheese, and I'm getting better with age," Wiggs said.
"I just love what I do, and I work really hard, and I'm really supported by my family. But I do need to take a bit of credit for the hard work that I put in. I am proud of myself."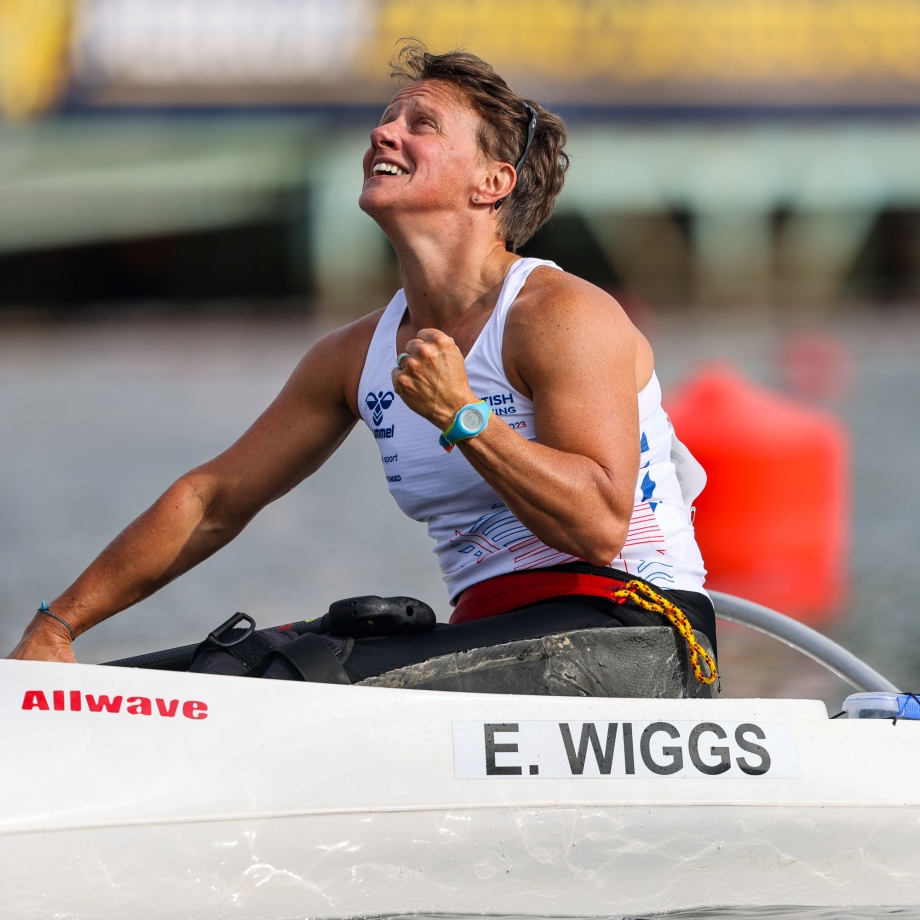 Hungary's Peter Kiss entered the men's KL1 final as the defending world champion and the reigning Paralympic champion, and again showed his strength to win a fourth straight crown.
"It was really good, I have a very special place for this at home," Kiss said.
"Now I feel perfect. It is so important for me with the Paralympic Games so close."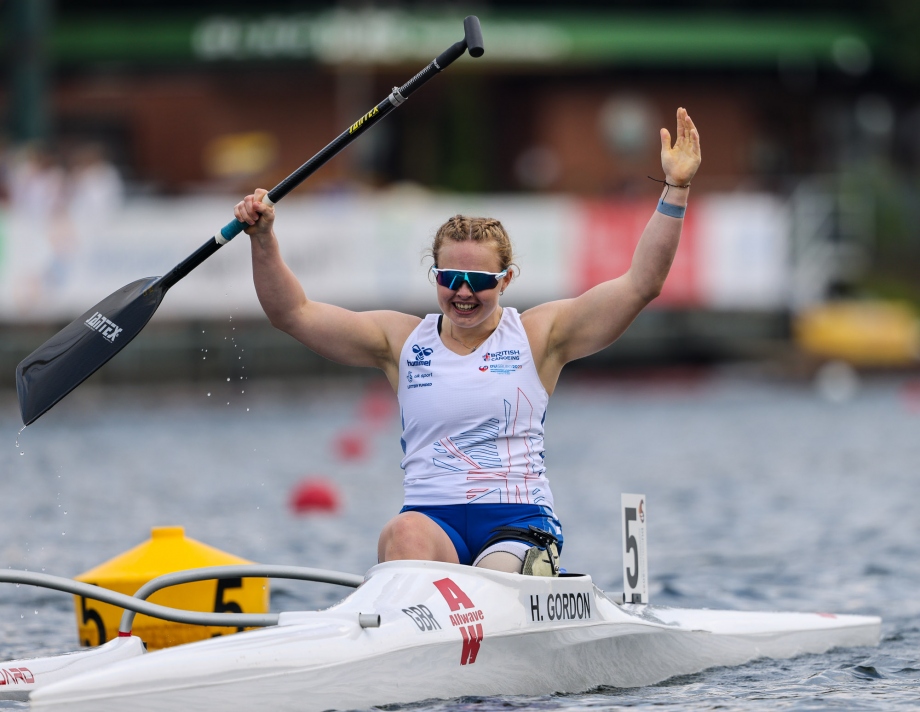 The women's VL3, a new addition to the Paralympic program next year, was thrown wide open with the decision of defending champion, Charlotte Henshaw, to concentrate on her KL class. Her British teammate, Hope Gordon, took the opportunity to fill the void and, in the process, securing her maiden world title.
"Obviously the quota spots were the main thing here, but to tick that box and to become world champion at the same time is pretty good," Gordon said.
"My coach likes to tell me that I'm always the bridesmaid, never the bride, so the first thing he said to me today was that you're finally not the bridesmaid anymore."
Australia's Dylan Littlehales has been waiting for a paracanoe gold medal since he was 15 years old. On Friday the 24-year-old held on in a nail-biting finish to take the men's KL3 world title.
"Eight years of competing, and just getting closer and closer, and today it finally paid off," Littlehales said.
"It's been a really tough year for my family, with my mother going through breast cancer, and I moved to a whole different state for this moment. So to be able to actually stand on top of the podium, it really makes it all worth it."
Algeria's Brahim Guendouz finished third, in the process earning Africa its first ever Paralympic paracanoe quota.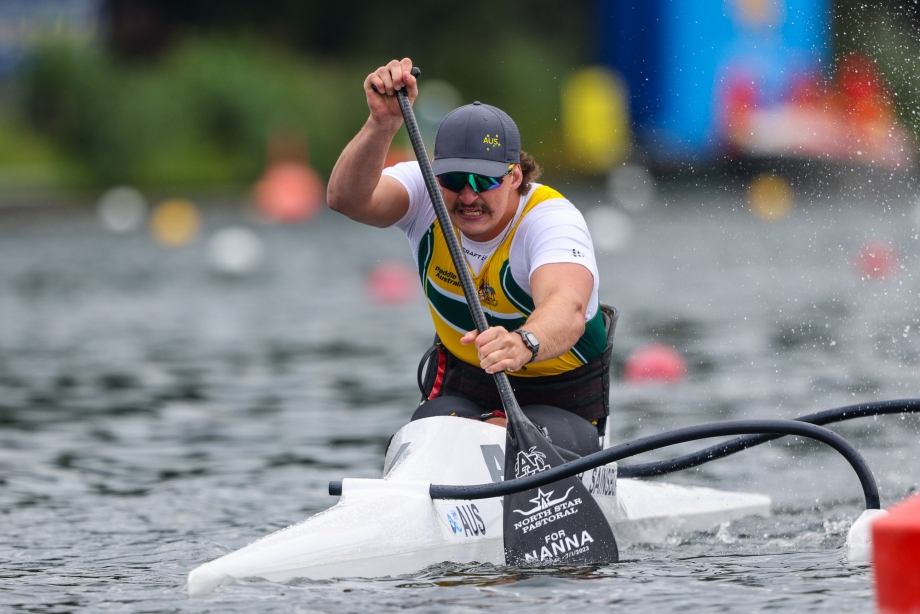 Western Australia's Ben Sainsbury successfully defended the VL1 crown he won in Copenhagen last year, finishing more than three seconds clear of Spain's David Gonzalez and Brazil's Carlos Moreira.
"I'm glad that's over, I felt a lot of nerves at the start line again, it never gets easier," Sainsbury said.
"To go back-to-back is a wicked feeling, to establish that it wasn't just a one-time thing, and to do it again is something I really wanted to do, it's such a good feeling."
Just one year after taking up paracanoe Italy's Viktoryia Shablova is a women's VL1 world champion. She came to the sport after a career in basketball and swimming.
"I'm so excited with the result, I came to canoeing because I feel free when I'm canoeing," Shablova said.
"My dream is to be my best every time."
Three continents shared the medals, with India's Pooja Ojha taking silver and Chile's Jocelyn Munoz finishing with the bronze.
Pics by Bence Vekassy