Olympic silver medallist Vavrinec Hradilek and German Caroline Trompeter are the first ever extreme slalom World Champions after clawing their way to victories on the final day of the 2017 ICF Canoe Slalom titles in Pau, France.
Hradilek, a K1 silver medallist at the London Olympics, beat Frenchman Boris Neveu and New Zealand's Mike Dawson in the final to become the discipline's first World Champion.
30-year-old Hradilek said the new event, which involves four athletes racing together in plastic boats down a modified slalom course, had a big future.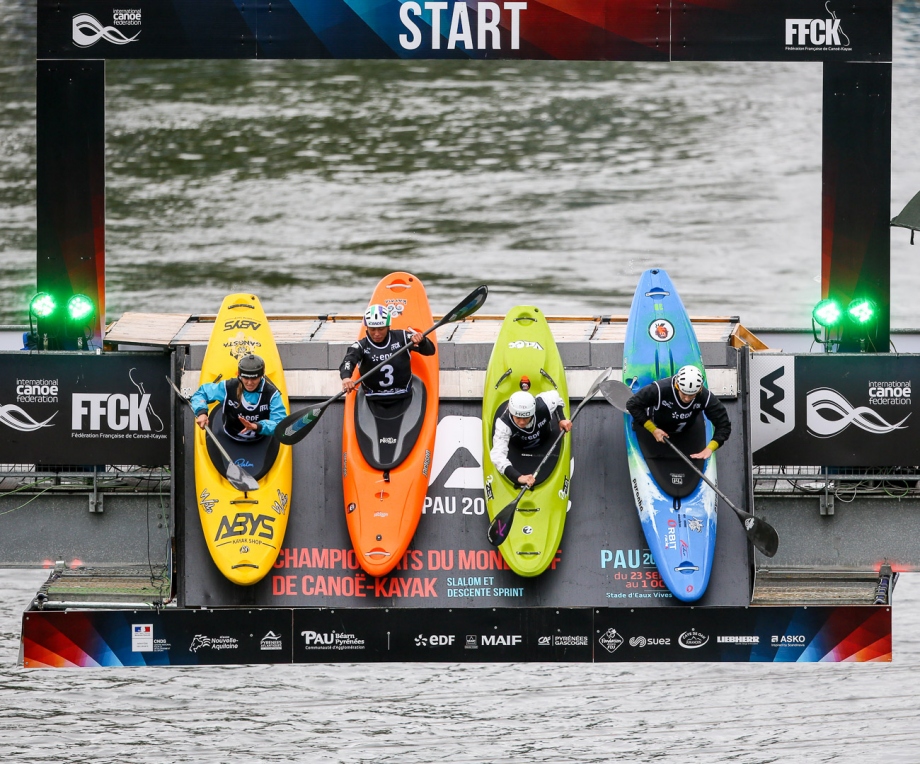 "I'm positive, and I really hope this is going to be every year at the World Championships," he said.
"I think potentially it could become an Olympic event, not to change a slalom discipline, but to add it would be awesome."
Trompeter shocked herself by winning the women's gold medal in only her second extreme slalom event.
"I just felt at the start, go, go, go and then see what happens," she said.
"I thought quarter finals or semi-finals would be good. Because it was my second extreme race I did not expect this result.
"It's a good event for the crowd because you have four athletes on the course at one time.
"It's the most fun race I have ever had."
Brazil's Ana Satila followed up her bronze medal in the women's C1 with a silver medal in the extreme slalom, while Czech Amalie Hilgertova finished third.
For Hradilek it was some compensation, after he missed selection earlier in the year for the three-man Czech slalom team.
"I couldn't do the slalom, I was fourth boat in the Czech team, which is probably still top ten in the world, so I was super happy to pick up a medal here," he said.
RESULTS
Women's Extreme
TROMPETER Caroline (GER)
SATILA Ana                  (BRA)
HILGERTOVA Amalie (CZE)
Men's Extreme
HRADILEK Vavrinec     (CZE)
NEVEU Boris                  (FRA)
DAWSON Mike              (NZL)