Nine consecutive world championship titles in the bag, and already planning is underway for number 10 for the Slovakian men's C1 canoe slalom team.
The combination of two-time Olympic gold medalist Michal Martikan, Rio Olympic silver medalist Matej Benus and overall canoe world cup champion, Alexander Slafkovsky, proved insurmountable at La Seu, the venue where they started their winning run in 2009.
We are closer to ten than never before, I'm proud to be in a team like this, Martikan said.
If you have a good captain, which I follow, and Matej is pushing from behind, you have the best team. But you can't train for this, Slafkovsky said.
The close bond between the trio will be set aside from tomorrow, when they will once again compete against each other for the one available place on Slovakia's 2020 men's C1 Olympic team.
Our competition starts tomorrow, so today we are a team, and we achieved our goal again, and tomorrow it starts again, Benus said.
The home team from Spain took silver, and the Russian Federation picked up the bronze.
The home crowd did not lead to wait long though for golden glory, with David Llorente, Samuel Hernanz and Joan Crespo crossing quickest in the men's K1 team event, almost a full second ahead of the Czech Republic, with Poland finishing third.
We could hear the screaming of the crowd and it was super good. We tried to focus on that, and when we saw the time, we were so happy. It's a great start for Spain, Llorente said.
Like Slovakia, the Spaniards are also involved in an intense battle for the sole Olympic berth.
We co-operate today, but now we go off and start fighting each other, so we will see, Crespo said.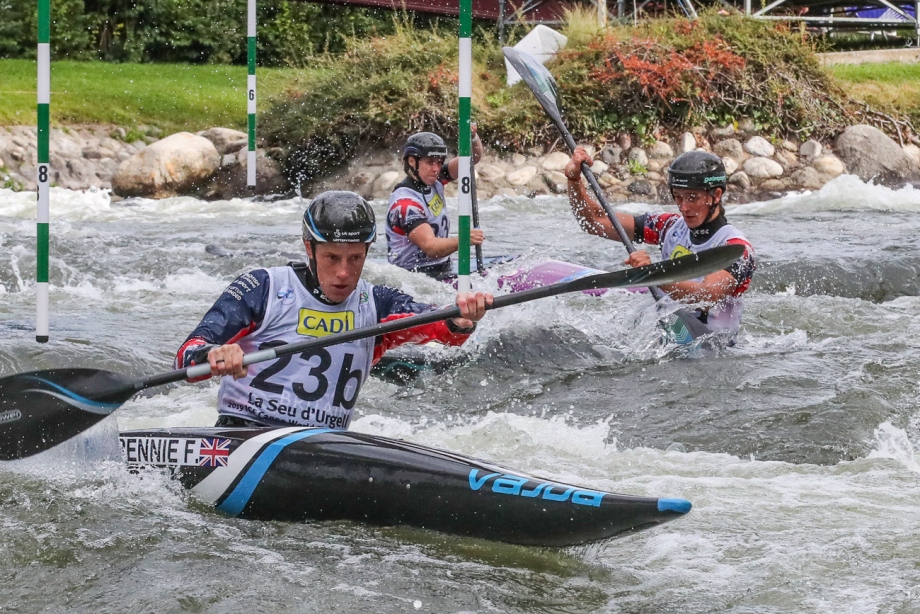 Great Britain's Mallory Franklin, Fiona Pennie and Kimberley Woods are also in a tight tussle for Olympic selection, but put that battle aside on Wednesday to win Great Britain gold in the women's K1 team event.
They edged out the Czech Republic by 0.20 of a second, with the Russian Federation picking up its second bronze of the day.
We are probably the favourites to win it in C1, as we've won it for the past two years, so to come out and smash it in the kayak, with a touch as well, we couldn't be happier to get off to a good start, Woods said.
Australia won the final medal on offer in the slalom team events, world champion Jessica Fox teaming up with sister Noemie and Rosalyn Lawrence to win the women's C1 team medal. They dominated the final, finishing 3.75 seconds ahead of Spain, with the Czech Republic third.
It was really special.

We crossed the finish line, and even though I touched a gate, and Noemie touched a gate, we felt really good and were really proud of it.

We raced in the K1 this morning and it didn't go as well, so to finish off this way was really lovely, Jessica Fox said.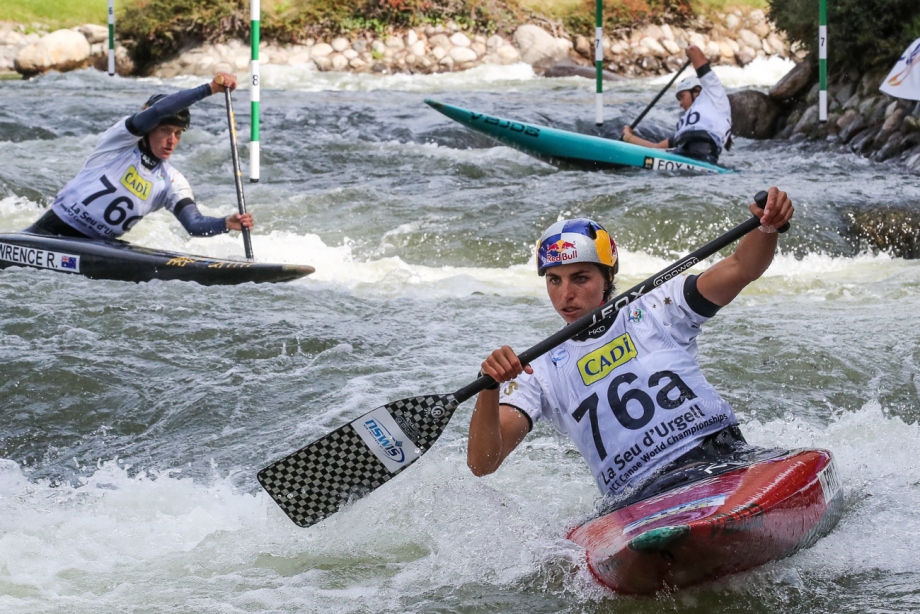 Noemie Fox Ros Lawrence world championships " alt="Australia C1 team Jessica Noemie Fox Ros Lawrence world championships 2019" class="media-element file-half" data-delta="3" data-fid="156603" data-media-element="1">