Youth Olympics opens doors for canoe athletes from all over the world
Mozambique, Mexico and Mauritius – not by any stretch world powerhouses in Olympic canoeing, but all represented at this month's Youth Olympic Games in Buenos Aires, and all dreaming of the day when they appear alongside the likes of Germany and Hungary as elite canoe nations.
Those days are a long way off, but mighty oaks from little acorns grow, and the future of canoeing in countries like the triple M's looks to be in safe hands.
Like it's big sibling, the Youth Olympics attracts athletes from all points of the globe. None of the athletes are household names. For most it's the first time they've competed at an international event.
Some are traveling outside their country for the first time, so are easily forgiven if the occasion gets the better of them. It's one of the goals of YOG, to prepare athletes for the cut and thrust of elite-level sport.
So to our trio from the triple M's – 15-year-old Lifa Malapane from Mozambique, and 16-year-olds Alberto Chavez Contreras from Mexico, and Terence Saramandif from Mauritius.
Malapane and Saramandif are the first athletes from their countries to compete in the canoeing competition at a Youth Olympic Games. Saramandif has already shown he's a medal prospect in the obstacle slalom race.
"For me the Youth Olympics is like a dream come true," Saramandif said.
"In slalom if I can do a good performance, or a podium, it would be really nice."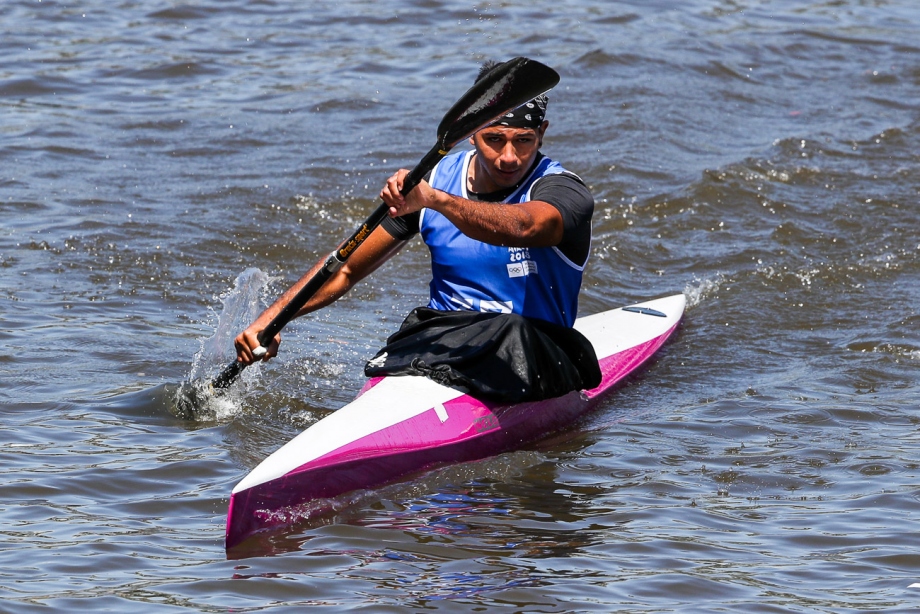 Malapane was under no illusions as to the task confronting her. She's only been paddling for one year, in a country where canoeing is growing, but facilities are scarce.
But canoeing has already opened doors for the teenager. She left her country for the first time to travel to Nigeria for the initial stage of qualification for Buenos Aires, and then headed to Barcelona for the final qualifiers.
She hopes to one day follow in the footsteps of Mussa Chamaune and Joaquim Lobo, who made history in 2016 as the first canoe athletes to represent Mozambique at an Olympics.
"My cousin introduced me to rowing, and then I started paddling in a canoe and fell in love with it," Malapane said.
"I hope to keep getting better every day, and one day be an African champion. Our training conditions are good, but we always need more equipment.
"But many children are starting to paddle."
Mexico's Contreras was the unlucky athlete on the second day of competition in Buenos Aires, missing a place in the kayak head-to-head canoe sprint competition quarter finals by less than one second.
He was disappointed, but still seeing the big picture.
"I'm very upset about it because I thought I could make it. I did my best, but in the end I need to do more than my best," Contreras said.
"It was my dream to come here for the Youth Olympics. It was very hard for me to get here, to qualify for this position, so I am very proud and very happy to be here.
"I've been paddling since I was eight years old. My family are all involved in canoeing, and have travelled the world competing. So I wanted to do it as well, my family are my motivation.
"We have a great venue to train in, and great equipment. I'm very proud of everyone on the Mexican team."