France scooped up four gold medals while Slovenia's Nejc Znidarcic won his sixth world title and Czech Marie Nemcova her first on an exciting day of finals at the ICF wildwater canoe world championships in Treignac on Saturday.
Znidarcic bounced back after two weeks of illness to grab a record-breaking sixth world title in the men's K1. 38-year-old Znidarcic won his first two crowns in 2011 and 2012, and has now won the last four titles.
"Last year was my fifth, and I became the first athlete with five world titles, so this year for sure I wanted to keep it," Znidarcic said.
"Yesterday I was a little bit worried because I hadn't felt well for the past two weeks, I couldn't train because of an infection and a high fever. Even when I came here I was quite weak, but each day I was getting better.
"I will finish once I am not competing for the podium, but I still feel the drive to be successful."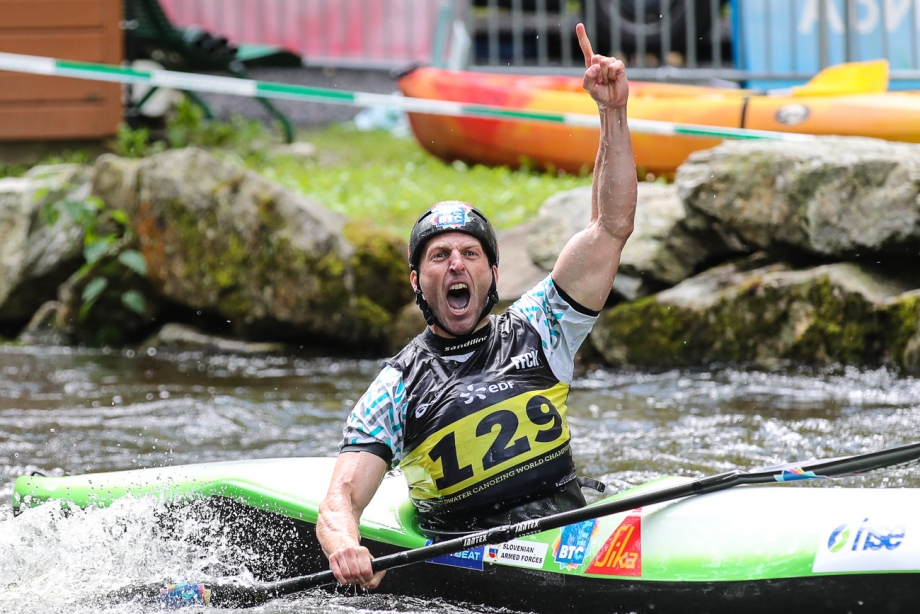 France's Manon Hostens won her second women's K1 sprint title, with the two-time Olympian paying tribute to her late father after her emotional win. She picked up a second gold medal on Saturday as part of the triumphant women's K1 sprint team.
Hostens said she's unlikely to compete in wildwater again until after the Paris Olympics.
"My dad died last year, and my sister and mother said this win was for him, so I am very happy about this," Hostens said.
"This was a little bit special for me because he was my first supporter. I like to do competition and I did this for him, so I think it's a little more important for me.
"I come to wildwater only for Treignac because it is in France, but after this I will just focus on Paris and the Olympic Games. I will be sad because I like it very much, but it is very hard to do both."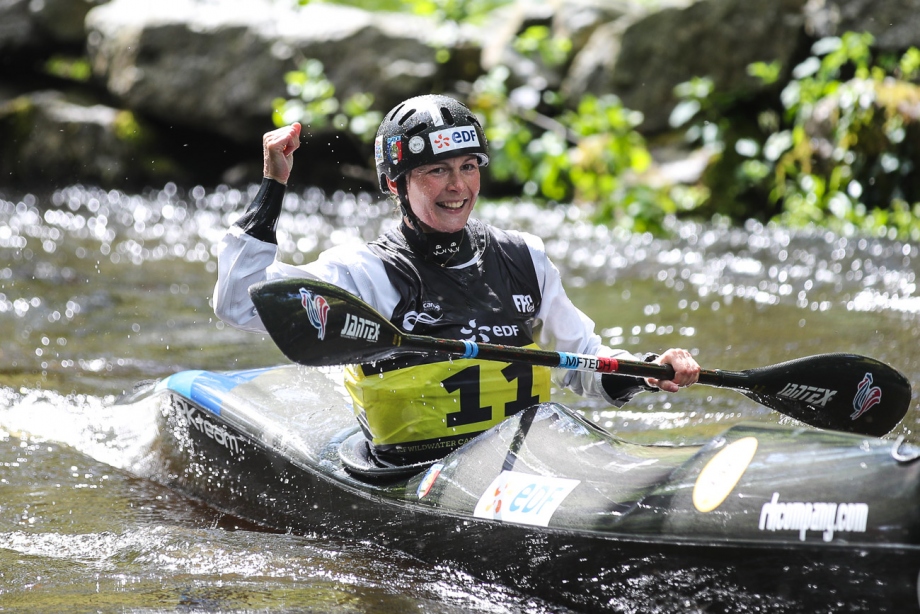 French teammate Quentin Dazeur won his first ever wildwater sprint world title in the men's C1, and then teamed up with Stephane Santamaria to win their fourth C2 sprint gold.
Dazeur said it was great to be racing back on a river again after Covid and two world championships on slalom courses.
"My last world championships on a natural river was in 2016, so it's good to be here. I prefer a river," he said.
"I knew I could win, but you never know what could happen in a race, because you could make a mistake that ruins everything. I knew what time I had to beat, I knew my time in qualification had been beaten, so I knew I had to do better."
Nemcova was in stunning form in her heat of the women's C1 sprint, and then took that form into Saturday's final to grab her first ever world title. Although she was the last paddler on the water, she went out of her way to make sure she did not know what time she had to beat.
"I feel amazing, there are so many people here, everyone was cheering," Nemcova said.
"I was in a good mood at the start, I wanted to enjoy it and not stress about it too much. I really didn't want to know the time I had to beat, so I wasn't listening at all, I just wanted to focus on myself."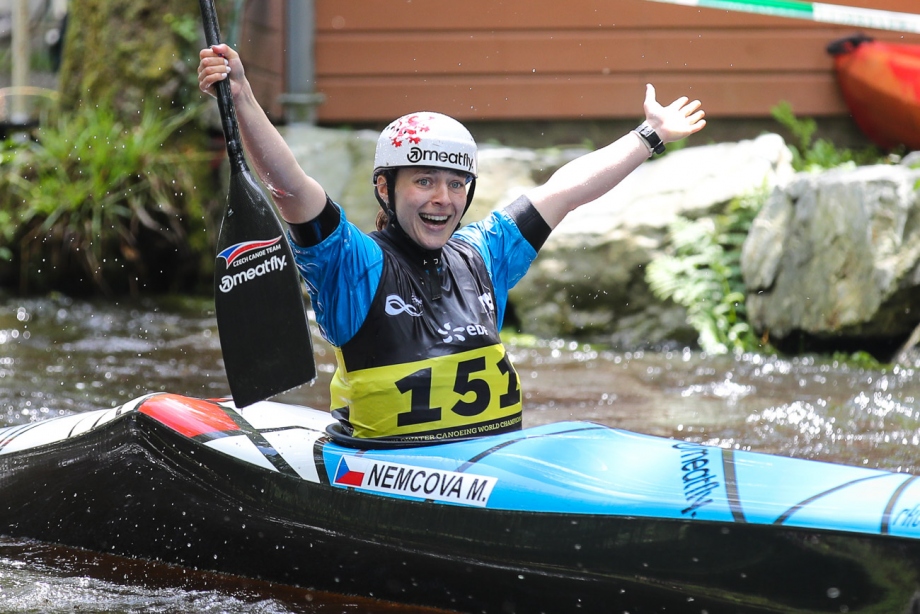 In team events, Manon Hostens led the French team to victory in the women's K1, while the Czech Republic caused a minor upset by winning the men's K1 ahead of hometown favourites France.
Sunday will see finals in the six kilometre classic races.
RESULTS
WOMEN'S K1 SPRINT
HOSTENS Manon        (FRA)  1:24.81
VANKOVA Klara (CZE)  1:26.37
ROSA Mathilde Serena (ITA) 1:26.54
MEN'S C1 SPRINT
DAZEUR Quentin (FRA)  1:22.72
SAUTEUR Nicolas (FRA) 1:23.52
GOURJAULT Ancelin (FRA) 1:23.56
MEN'S K1 SPRINT
ZNIDARCIC Nejc   (SLO) 1:18.18
BAROUH Maxence (FRA) 1:18.21
MATEJICEK Vojtech (CZE) 1:18.27
WOMEN'S C1 SPRINT
NEMCOVA Marie (CZE) 1:32.90
FONTAINE Laura (FRA) 1:33.22
PANATO Cecilia (ITA)  1:33.47
MEN'S C2 SPRINT
SANTAMARIA/DAZEUR (FRA)  1:20.96
TROUBADY/MORET (FRA)  1:22.17
SUCHANEK/ROLENC (CZE)   1:22.72
WOMEN'S K1 TEAMS
FRANCE              1:29.33
ITALY             1:30.19
CZECH REPUBLIC 1:30.74
MEN'S K1 TEAMS
CZECH REPUBLIC 1:21.36
FRANCE 1:21.59
BELGIUM 1:24.69
Pics by Bence Vekassy