German athletes Ricarda Funk, Sideris Tasiadis and Hannes Aigner moved one step closer to qualifying for next year's Tokyo 2020 Olympics with impressive performances on the opening day of the fourth ICF canoe slalom world cup in Markkleeberg on Friday.
If the trio finish as the best German in their respective events this weekend, they will book their places for next year. Tasiadis and Funk both qualified quickest in the men's C1 and women's K1 respectively, while Aigner was eighth quickest in the men's K1.
Funk was more than three seconds quicker than reigning world champion Jessica Fox of Australia. The German narrowly missed qualifying for the Rio 2016 Olympics, but she's trying not to think about what's at stake this weekend.
"It's quite an important weekend because it is part of our Olympic selection, so I am just trying to be focussed and do my own thing," Funk said.
"To qualify for Tokyo would be great, but all the girls are great, and I don't want to concentrate too much on this, I just want to be satisfied with my racing. Of course I'm nervous, but I'm looking forward to racing."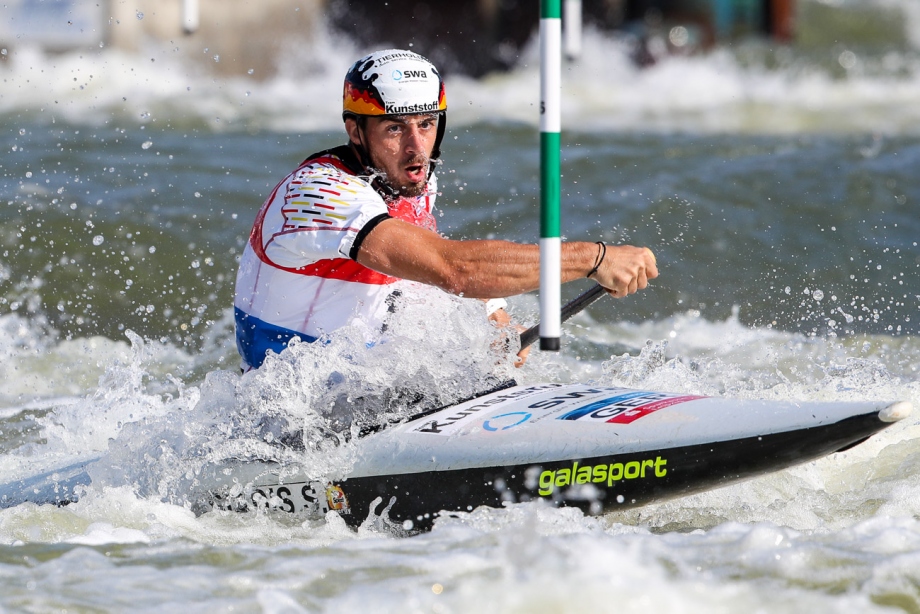 Tasiadis is hoping to qualify for his third Olympics, after winning silver in London in 2012. He is in a tight tussle with teammate and reigning C1 world champion, Franz Anton, for the German Olympic team, and put the pressure on early by qualifying fastest on Friday.
"Franz is very good here, because this is his home course," Tasiadis said.
"But if I can keep my line like I did today, then I could get pre-selection for the Olympic Games. I'm not nervous, maybe that's how I get to paddle so fast.
"I want to lock it away one year before, because then I can train for the Olympic Games, not like other nations that have only two or three months to prepare."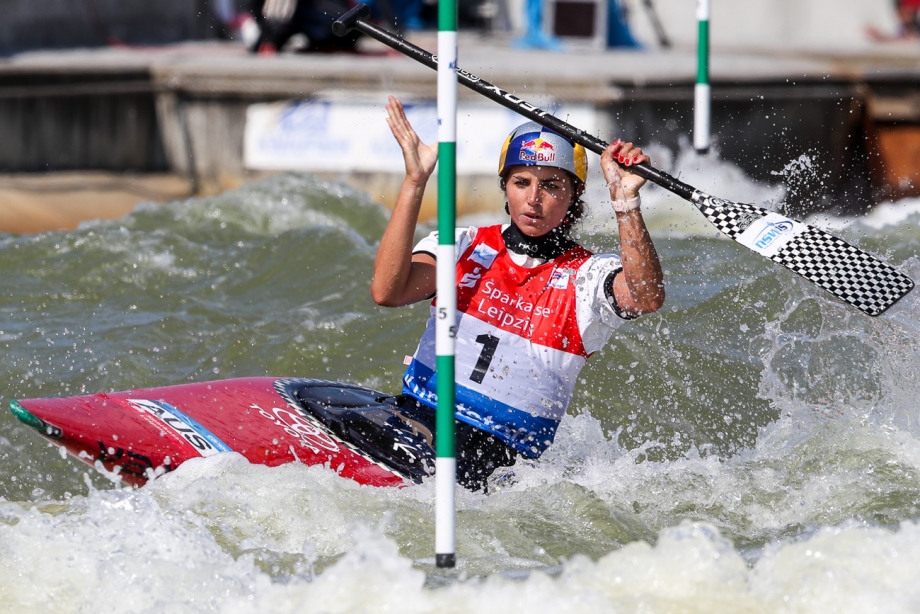 Fox was quickest in the women's C1 heats, despite running into trouble at the top of the course. She edged out local paddler, Andrea Herzog, who is also in a close tussle for the German women's C1 Tokyo position.
Fox, who is already an Olympic silver and bronze medalist, said it is exciting to be racing in events where Olympic places are up for grabs.
"The Germans are very good here, so it's been nice to watch them and learn from them," Fox said.
"The Olympic qualifiers have made for pretty exciting racing all season, and I think in Prague it will make for a pretty big finish."
Rio Olympic bronze medalist Jiri Prskavec was quickest in the men's K1, ahead of Australia's Lucien Delfour and USA's Michal Smolen.
"I was a little afraid of the course, it looked really hard physically, so I tried to start slow and not use too much power up until the bottom, and it worked for me," Prskavec said.
"I've been training a lot, but stopped on Tuesday, so it is not really a race where I will be 100 percent, so I will just try my best. Right now it's good, and if it stays this way I'll be happy."
The fourth ICF canoe slalom world cup continues on Saturday, with finals in the men's C1 and the women's K1.