Alyssa BULL (AUS)

Australia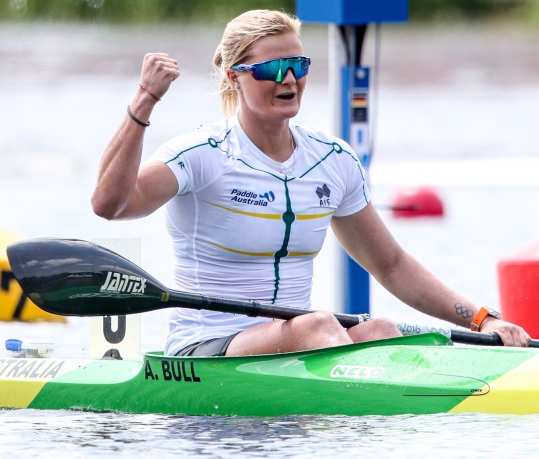 Biography
Further Personal Information
PLACE OF RESIDENCE
Sunshine Coast
OCCUPATION
Student/Athlete
HIGHER EDUCATION
Still studying
WHEN/WHERE DID YOU START CANOEING/ KAYAKING?
I began kayaking at 16 at Kawana Canoe Club in Australia. 
REASON FOR TAKING UP THE SPORT
I was an Ironwoman in the Professional Ironman and Ironwoman series. I started kayaking to improve my ski leg. I ended up liking it and decided to give it a go full-time. 
CLUB
Sunshine Coast Canoe Club, Queensland Academy of Sport, Australian Institute of Sport
NAME OF COACH
Anna Wood (home coach), David Foureur (national) 
NATIONALITY OF YOUR COACH
Dutch
SINCE WHEN HAVE YOU BEEN COACHED BY HIM/ HER?
2015
SENIOR INTERNATIONAL DEBUT YEAR
2015
SENIOR INTERNATIONAL DEBUT COUNTRY
Australia 
SENIOR INTERNATIONAL DEBUT COMPETITION
World Cup 1 Portugal 2015
SENIOR INTERNATIONAL DEBUT LOCATION
Montemor, Portugal