Annebel VAN DER KNIJFF (ESP)

Spain
Languages:
Spanish, English, Catalan, Dutch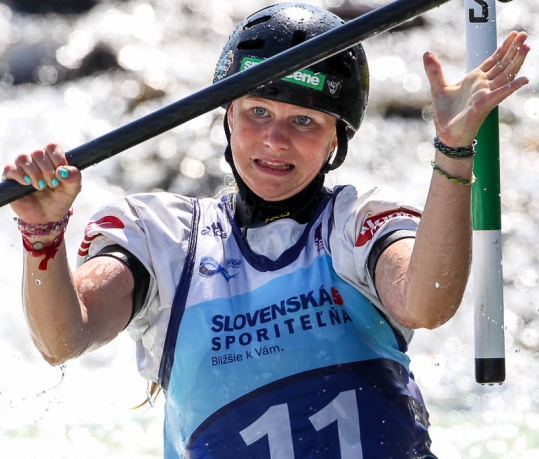 Biography
Further Personal Information
WHEN/WHERE DID YOU START CANOEING/ KAYAKING?
Began at age 8, at Club Cadi Canoe Kayak in La Seu d'Urgell
REASON FOR TAKING UP THE SPORT
I started because of my big sister and brother, they loved it and I wanted to try it. As soon as I did I liked it a lot.
After that my mom pushed me to go when I was afraid, and now I'm in love with this sport. I think you can have fun, be competitive and enjoy the water as much as you can.
HOBBIES
Reading, writing, singing, watch movies, listening to music, enjoy life
NATIONALITY OF YOUR COACH
SINCE WHEN HAVE YOU BEEN COACHED BY HIM/ HER?
SENIOR INTERNATIONAL DEBUT YEAR
SENIOR INTERNATIONAL DEBUT COUNTRY
SENIOR INTERNATIONAL DEBUT COMPETITION
SENIOR INTERNATIONAL DEBUT LOCATION
MEMORABLE SPORTING ACHIEVEMENT
For me it was my 4th position in the U23 World Championships in c1, and my first senior gold medal in the European Championships in Leipzig this year, with C1 Teams.
MOST INFLUENTIAL PERSON IN CAREER
SPORTING PHILOSOPHY/ MOTTO
FAVOURITE PADDLING COURSE
FAVOURITE FOOD
Stamppot (Typical dutch food)
SPORTING RELATIVES
My mother represented Holland in the 90's with windsurf