Bradley FORBES-CRYANS (GBR)

United Kingdom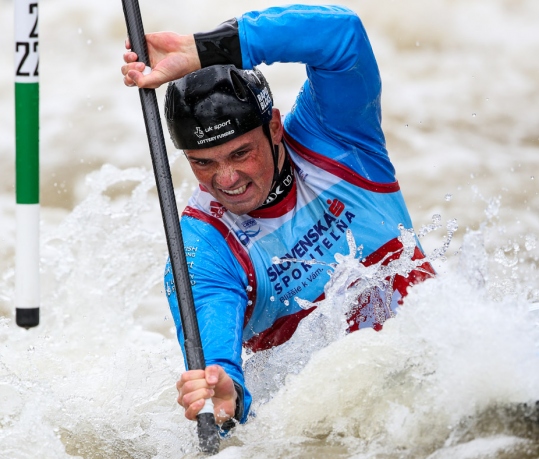 Biography
Further Personal Information
WHEN/WHERE DID YOU START CANOEING/ KAYAKING?
Edinburgh when I was 10 years old.
REASON FOR TAKING UP THE SPORT
I went along to a local youth club who were running a trial kayaking week which i attended, I really enjoyed it so kept going from there.
HOBBIES
Favourite Food - Thai Green Curry
NATIONALITY OF YOUR COACH
SINCE WHEN HAVE YOU BEEN COACHED BY HIM/ HER?
TRAINING REGIME
I train 2-3 times Monday to Saturday and use Sunday to recover for the following week.
SENIOR INTERNATIONAL DEBUT YEAR
SENIOR INTERNATIONAL DEBUT COUNTRY
SENIOR INTERNATIONAL DEBUT COMPETITION
SENIOR INTERNATIONAL DEBUT LOCATION
MEMORABLE SPORTING ACHIEVEMENT
4th Junior World Championship's 2013 Individual.
2nd Senior European Championship's 2015 Teams.
PREFERRED POSITION / STANCE / STYLE / TECHNIQUE
Flowing with the occasional sweep upstream.
MOST INFLUENTIAL PERSON IN CAREER
SPORTING PHILOSOPHY/ MOTTO
"Hard work beats talent when talent doesn't work hard".
FAVOURITE PADDLING COURSE
London's Olympic Venue Lee Valley.
AMBITIONS
To achieve more than my sporting idol.