Casey EICHFELD (USA)

United States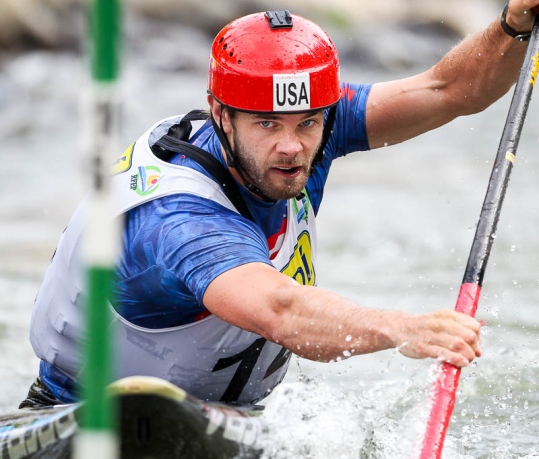 Biography
Further Personal Information
PLACE OF RESIDENCE
I live and train in Charlotte, North Carolina USA.
WHEN/WHERE DID YOU START CANOEING/ KAYAKING?
My parents paddled before I was born. I started slalom when I was 5.
CLUB
Potomac Whitewater Racing Center
NAME OF COACH
Rafal Smolen
SENIOR INTERNATIONAL DEBUT COMPETITION
2007 World Cup 1
MEMORABLE SPORTING ACHIEVEMENT
My best result so far was 4th at the 2015 London World Championships.
MOST INFLUENTIAL PERSON IN CAREER
My paddling community. They have encouraged me and helped me to improve to where I am now.
SPORTING PHILOSOPHY/ MOTTO
Keep moving forward
FAVOURITE PADDLING COURSE
I love paddling in Penrith for the winter. The other athletes there make it like having an extra World Cup or two. I also love Tacen for the big whitewater and challenging flow of the course.
AMBITIONS
Podiums, podiums, and more podiums.
OTHER SPORTS
Sometimes I snowboard and cross country ski.