Claire JACQUET (FRA)
France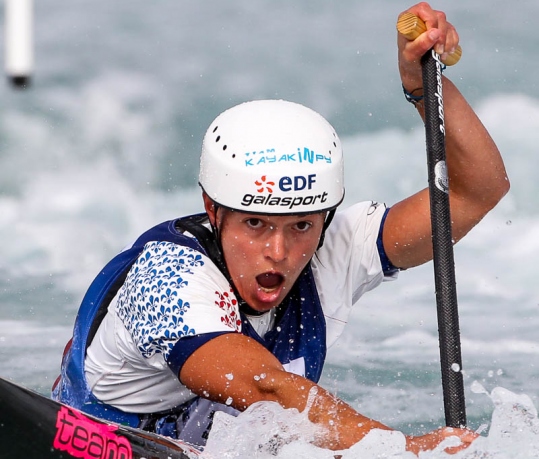 Biography
Further Personal Information
WHEN/WHERE DID YOU START CANOEING/ KAYAKING?
REASON FOR TAKING UP THE SPORT
Have good moment with friends, play with the water, sensation of gliding, race...
NAME OF COACH
Didier Baylacq & Pierre Devaux
NATIONALITY OF YOUR COACH
SINCE WHEN HAVE YOU BEEN COACHED BY HIM/ HER?
TRAINING REGIME
I train the evening after my job and I'm in holidays just for the international competition...
SENIOR INTERNATIONAL DEBUT YEAR
SENIOR INTERNATIONAL DEBUT COUNTRY
SENIOR INTERNATIONAL DEBUT COMPETITION
SENIOR INTERNATIONAL DEBUT LOCATION
MEMORABLE SPORTING ACHIEVEMENT
I was 15, I go paddling in bike and I crashed ! I continue my way and my training... When I back home, my mom seen my arm and my hand bloody and we finish the afternoon to the hospital... One week before my first french championship !!
MOST INFLUENTIAL PERSON IN CAREER
SUPERSTITIONS/ RITUALS/ BELIEFS
clamp always the left to my life jacket in first
SPORTING PHILOSOPHY/ MOTTO
FAVOURITE PADDLING COURSE
FAVOURITE FOOD
Crumble carote gizzard duck
AMBITIONS
I dream to world championship podium and to do the olympic game of Tokyo...
AWARDS AND HONORS
French champion 2015
3rd to the world cup of Pau 2012
OTHER SPORTS
AR world serie Raid in France