Cristian TORO (ESP)

Spain
Languages:
English, Spanish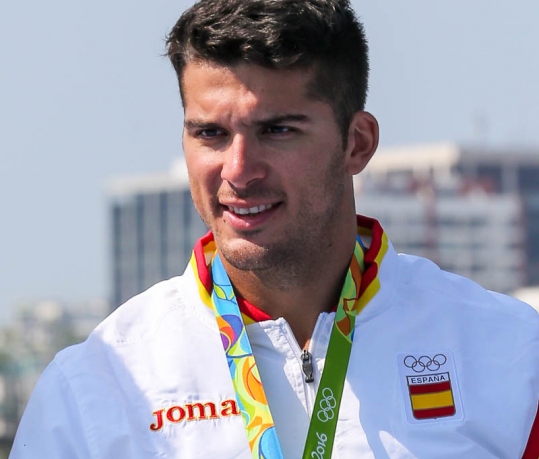 Biography
Further Personal Information
PLACE OF RESIDENCE
Madrid
WHEN/WHERE DID YOU START CANOEING/ KAYAKING?
He began paddling in 2005 in Viveiro, Spain
REASON FOR TAKING UP THE SPORT
"I had tried other sports before, but when I tried canoeing I really liked it. It was not just the competition, but also being in contact with nature and with the water."
CLUB
Club Fluvial de Lugo: Spain
NAME OF COACH
Miguel Garcia
MEMORABLE SPORTING ACHIEVEMENT
Qualifying for the 2016 Olympic Games in Rio de Janeiro. (elprogreso.es, 27 May 2016)
MOST INFLUENTIAL PERSON IN CAREER
His parents. (estendenciasport.com, 14 Mar 2014)
SPORTING PHILOSOPHY/ MOTTO
"Every day counts and it all adds up. Don't put off until tomorrow what you can do today." (estendenciasport.com, 14 Mar 2014)
OTHER INFORMATION
EXPERIENCED TEAM MATE He will compete at his first Olympic Games in 2016 with two-time Olympic medallist Saul Craviotto. "There is the pressure of competing with an Olympic winner, but at the same time I am lucky to prepare for the Games with a person who has gone through that path and can guide me. I will go for the first time, but I know what I am going to find because of Saul. That removes my uncertainties and helps me both physically and mentally." (elprogreso.es, 27 May 2016) FROM VENEZUELA TO SPAIN Born to Spanish parents in Isla Margarita, Venezuela, in 2001 he moved to Galicia, Spain. (isaactoro.com, 10 Mar 2014)
SPORTING RELATIVES
His partner Irene Junquera is a TV presenter and sports journalist in Spain. (melty.es, 30 Mar 2016; hola.com, 09 Jun 2015)