Daniel MARZO (ESP)

Spain
Languages:
Spanish, Catalan and English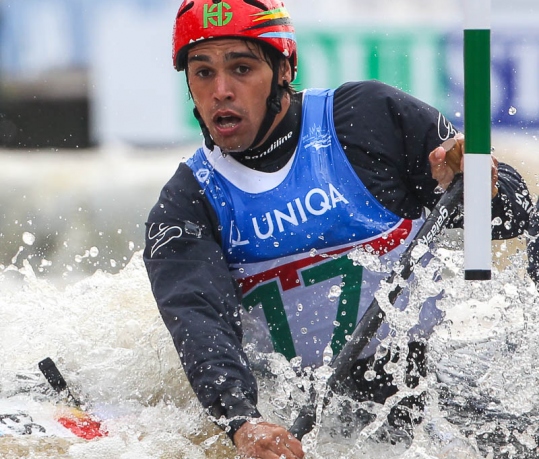 Biography
Further Personal Information
OTHER SOCIAL MEDIA
https://www.facebook.com/maco.marzo
OCCUPATION
Student, Athlete, Personal Trainer
HIGHER EDUCATION
GCAFE in Barcelona University and Master ARD COE UCAM
WHEN/WHERE DID YOU START CANOEING/ KAYAKING?
Ponts/12 years old/Kayaking
REASON FOR TAKING UP THE SPORT
In a Summer Campus in Ponts the village I went on summer with my grandparents.
HOBBIES
Sports, Technology and Cars
NATIONALITY OF YOUR COACH
SINCE WHEN HAVE YOU BEEN COACHED BY HIM/ HER?
2013
TRAINING REGIME
Train hard during the day and Sleep well on the night, but always Enjoy all you have done every day!
SENIOR INTERNATIONAL DEBUT YEAR
SENIOR INTERNATIONAL DEBUT COUNTRY
SENIOR INTERNATIONAL DEBUT COMPETITION
SENIOR INTERNATIONAL DEBUT LOCATION
MOST INFLUENTIAL PERSON IN CAREER
Family
SPORTING PHILOSOPHY/ MOTTO
FAVOURITE PADDLING COURSE
AMBITIONS
Become a member of the International Canoe Federation to try to improve the Slalom

Become a coach, Physical or Personal trainer after retiring from competition.