Erik HOLMER (SWE)
Sweden
Languages:
Swedish and English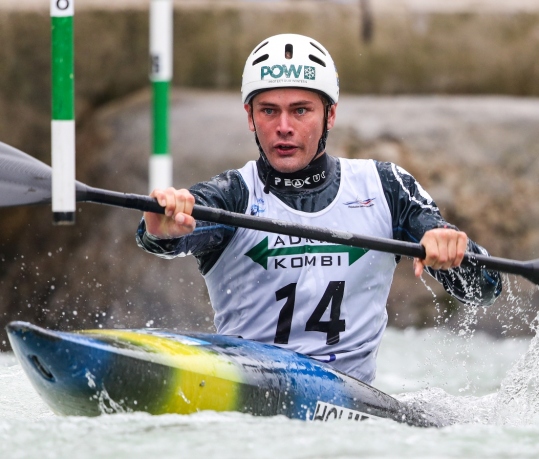 Biography
Further Personal Information
PLACE OF RESIDENCE
Nyköping & Prague
OCCUPATION
Student/athlete
WHEN/WHERE DID YOU START CANOEING/ KAYAKING?
2008, age 13 in Nyköping-Sweden
REASON FOR TAKING UP THE SPORT
My father took me to the local club that had just been started. I had always loved to play in the water and this was the ultimate way to do that from that day. 
HOBBIES
Music and outdoor activities 
CLUB
Nyköpings forspaddlare
NAME OF COACH
Marcus Göthberg/Didier Baylac/Martin Potocny
NATIONALITY OF YOUR COACH
Swedish, French and Slovakian
SINCE WHEN HAVE YOU BEEN COACHED BY HIM/ HER?
Marcus was my first coach, from 2008 at age 13.
SENIOR INTERNATIONAL DEBUT YEAR
2015
SENIOR INTERNATIONAL DEBUT COUNTRY
Germany
SENIOR INTERNATIONAL DEBUT COMPETITION
European Championships
SENIOR INTERNATIONAL DEBUT LOCATION
Markkleeberg
MEMORABLE SPORTING ACHIEVEMENT
Swedish champion 2014 in my hometown. There were lots of friends in the crowed showing their support in a very laud way.. 
MOST INFLUENTIAL PERSON IN CAREER
Marcus Göthberg, coach
TRAINING PARTNER(S)
Fredrik Wahlén
HERO/IDOL
Freddie Mercury for his music
SUPERSTITIONS/ RITUALS/ BELIEFS
Thinking this is is what I love to do before start
SPORTING PHILOSOPHY/ MOTTO
Enjoy
FAVOURITE PADDLING COURSE
Pau
FAVOURITE MUSIC
Queen, Pearl Jam
AMBITIONS
Be the best in canoe slalom. 
OTHER INFORMATION
Plays trumpet in a swedish band Folktåget