Esteban FARIAS (ITA)
Italy
Languages:
Italian and Spanish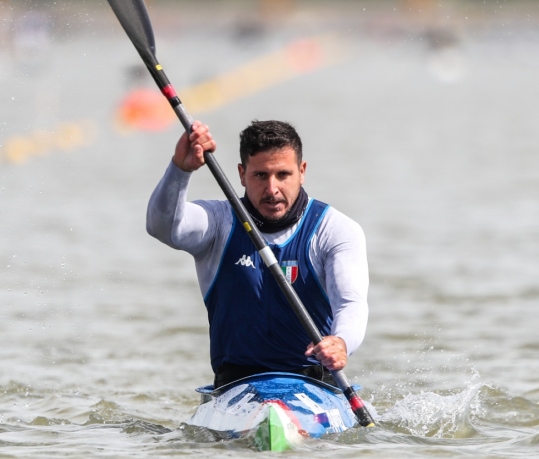 Biography
Further Personal Information
PLACE OF RESIDENCE
I live in Fiorenzuola d'Arda , Italy, and i train in Cremona.
WHEN/WHERE DID YOU START CANOEING/ KAYAKING?
I started canoeing 5 years ago for a game. Then I am passionate because it is a complete sport and you are outdoors in contact with nature and since then I can not do without it.
NAME OF COACH
Cannottieri Leonida Bissolati/Cremona
SENIOR INTERNATIONAL DEBUT COMPETITION
2017 World Cup Szeged
MEMORABLE SPORTING ACHIEVEMENT
the most important memory for me was winning the Racice world championship
HERO/IDOL
Messi and Maradona because they have made the history of football
SPORTING PHILOSOPHY/ MOTTO
compete like there was no tomorrow
SPORTING PHILOSOPHY/ MOTTO
now we are working to get something really extraordinary indeed the dream of every athlete ........
FAVOURITE PADDLING COURSE
Obviously, my first international competition is never forgotten so I say Szeged
FAVOURITE FOOD
I like grilled meat, pizza and Sicilian granita
FAVOURITE MUSIC
Dance music, house music
AWARDS AND HONORS
The CONI has rewarded me with the gold collar for sporting merit
OTHER SPORTS
in winter I practice alpine skiing