Frederikke Hauge MATTHIESEN (DEN)

Denmark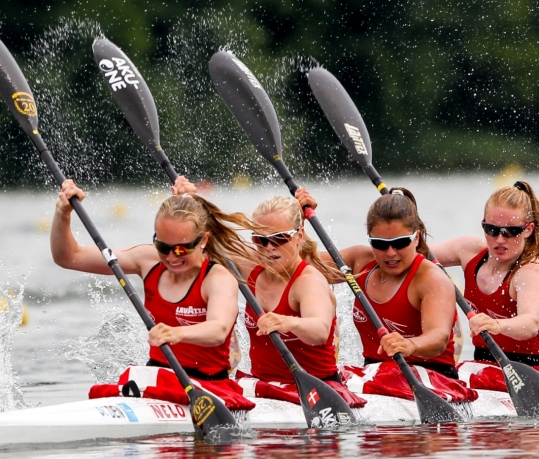 Biography
Further Personal Information
ICF WORLD CHAMPIONSHIPS
Junior and u23 World Championships in 2017, 2018, 2019.
PLACE OF RESIDENCE
A dorm in Kongens Lyngby, Denmark.
OCCUPATION
Study to be an environmental engineer.
WHEN/WHERE DID YOU START CANOEING/ KAYAKING?
In Lyngby Canoe Club, in 2011.
REASON FOR TAKING UP THE SPORT
My friend thought we should do a sport together.
NATIONALITY OF YOUR COACH
SINCE WHEN HAVE YOU BEEN COACHED BY HIM/ HER?
MOST INFLUENTIAL PERSON IN CAREER
Lars Peter and Nicolai Mørcke.
TRAINING PARTNER(S)
Astrid Reinhold and Josefine Balslev-Erichsen.
FAVOURITE PADDLING COURSE
FAVOURITE MUSIC
Gone Forever with Tree Days Grace.