Irene BURGO (ITA)
Italy
Languages:
Italian, English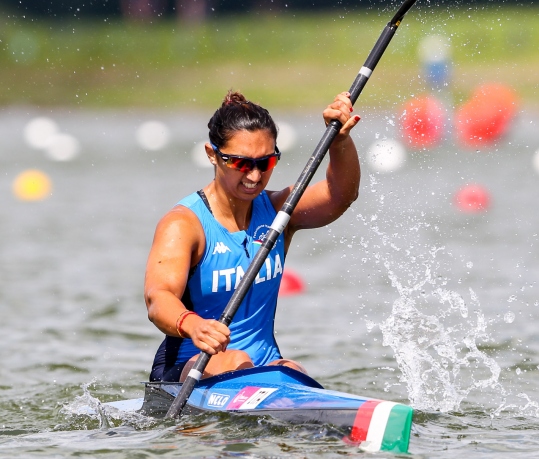 Biography
Further Personal Information
WHEN/WHERE DID YOU START CANOEING/ KAYAKING?
I began kayak at age seven at The Canoa Club Siracusa in Siracusa, Italy
REASON FOR TAKING UP THE SPORT
I started this sport because my father (also my coach) did it for 25 years. I love my sport beacuse when I paddle i'm feeling happy and the world seems better to me. I feel free and I like so much the competition!!!
NATIONALITY OF YOUR COACH
SINCE WHEN HAVE YOU BEEN COACHED BY HIM/ HER?
SENIOR INTERNATIONAL DEBUT YEAR
SENIOR INTERNATIONAL DEBUT COUNTRY
SENIOR INTERNATIONAL DEBUT COMPETITION
SENIOR INTERNATIONAL DEBUT LOCATION
MEMORABLE SPORTING ACHIEVEMENT
Bronze Medal at Senior European Championships 2015 K1 1000mt, Silver K1 5000mt. FINAL A IN K1 500 SENIOR WOMAN !

MOST INFLUENTIAL PERSON IN CAREER
Novak Djokovic, Eddy Merckx
HERO/IDOL
Birgit Fisher, Natasa Janic
SPORTING PHILOSOPHY/ MOTTO
FAVOURITE PADDLING COURSE