Iurii POSTRIGAI (RUS)

Russian Federation
Languages:
learning English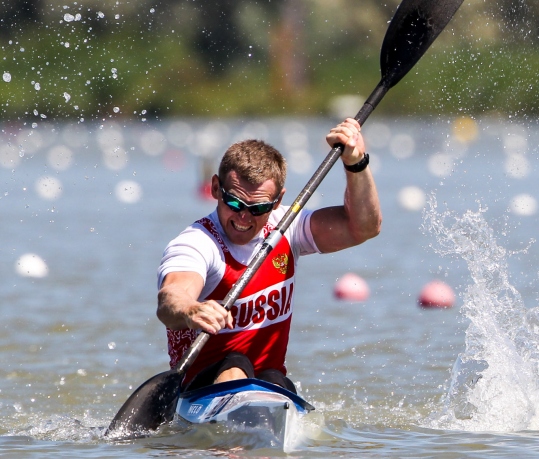 Biography
Further Personal Information
PLACE OF RESIDENCE
I live in Russia, in the city of Moscow. I'm training on the rowing channel in Moscow. In winter from November to March I train in Europe (Portugal, Italy).
HIGHER EDUCATION
I graduated from law university in 2013. In 2018 he graduated from the master's program at the sports university.
WHEN/WHERE DID YOU START CANOEING/ KAYAKING?
I started rowing in 1998. My friends told me about rowing at school. I decided to go try myself. In the end, I liked it.
NAME OF COACH
Samokhotsky Alexander.
SENIOR INTERNATIONAL DEBUT COMPETITION
2009 World championship in Canada
MEMORABLE SPORTING ACHIEVEMENT
World Championship in Milan. It was not necessary to row the second time for the final race. The audio signal of the false start was not audible. And after 40 minutes everyone was asked to repeat.
MOST INFLUENTIAL PERSON IN CAREER
My mother always told me that you need to go to the end in any matter. If you started to do something, study or sport, any business, you need to bring it to the end. So I did not stop rowing.
SUPERSTITIONS/ RITUALS/ BELIEFS
I believe in God. He makes me a winner in many ways.
SPORTING PHILOSOPHY/ MOTTO
The one who does not get tired tries to succeed
FAVOURITE PADDLING COURSE
I like Duisburg because it's very beautiful here and I won the World Cup here. I also like the rowing channel in Moscow because it is the steepest rowing channel in the world.
FAVOURITE FOOD
sushi, Italian pasta
FAVOURITE MUSIC
Christian music
AMBITIONS
I would like to win 5 times the World Cup and 2 times the Olympic Games.
AWARDS AND HONORS
I enter the commission of athletes of the International Federation
OTHER SPORTS
In winter I ski. I like swimming in the pool.