Jana DUKATOVA (SVK)

Slovakia
Languages:
English, German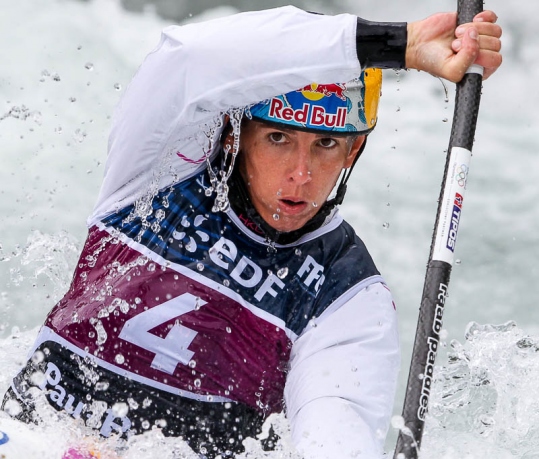 Biography
Further Personal Information
HIGHER EDUCATION
Comenius University Bratislava (Master)
WHEN/WHERE DID YOU START CANOEING/ KAYAKING?
I began paddling sprint at age 11. Later I decided for canoe slalom at age 14.
REASON FOR TAKING UP THE SPORT
I love white water and canoe slalom because it is very technical sport and training never gets boring. Each white water course is different and on each course there are thousands options where to put the gates. Moreover for each gate combination there are different ways of negotiating.
No matter how good you are there is always space for improvement.
NATIONALITY OF YOUR COACH
SINCE WHEN HAVE YOU BEEN COACHED BY HIM/ HER?
TRAINING REGIME
Usually I paddle on white water 9 or 10 months per year. From November to January I do mostly endurance, strength training and some flat water sessions because we have no white water in Bratislava during the winter (until April).
During summer I do my training in 3 or 4 days blocks. Usually gym and flat water in the morning and whitewater session in the afternoon.

SENIOR INTERNATIONAL DEBUT YEAR
SENIOR INTERNATIONAL DEBUT COUNTRY
SENIOR INTERNATIONAL DEBUT COMPETITION
SENIOR INTERNATIONAL DEBUT LOCATION
MEMORABLE SPORTING ACHIEVEMENT
Becoming World Champion in Prague 2006 at age 23.
Becoming the first ever C1 Women World Champion 2010 (got "double" by winning the K1 women silver at the same race)
Racing at the London Olympics 2012
FAVOURITE PADDLING COURSE
OTHER SPORTS
windsurfing, snowboarding, cycling