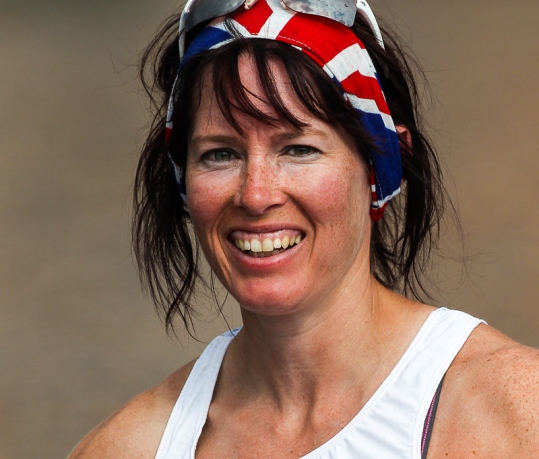 Jeanette Chippington (GBR)

United Kingdom
Paracanoe
Date of birth
21 April 1970
Residence
Maidenhead, ENG
Occupation
Athlete, Coach
Biography
General Interest
Hobbies
Swimming, travelling and reading. (britishcanoeing.org.uk, 01 Jan 2016)
Other sports
She competed in swimming at five Paralympic Games, dating back to the 1988 Games in Seoul, before switching to para-canoe. (insidethegames.biz, 15 Oct 2013; britishcanoeing.org.uk, 01 Jan 2016)
Ambitions
To win gold at the 2016 Paralympic Games in Rio de Janeiro. (insidethegames.biz, 15 Oct 2013; insidethegames.biz, 05 Sep 2015)
Impairment
Her impairment is the result of transverse myelitis causing inflammation of the spinal cord. (britishcanoeing.org.uk, 01 Jan 2016)
Sport Specific Information
When and where did you begin this sport?
She took up canoeing in 2011.
Why this sport?
"I retired from competitive swimming and was looking for another sport to take up for a hobby. I was introduced to para-canoe by a friend and fell in love with it immediately. It was only ever meant to be a hobby but after 20 years of competition and training it must have still been in my blood."
Club / Team
Longridge Canoe Club: England
Name of coach
John Griffiths [national]
Results
Competition
Event
Location
Date
Season
Gender
Result
Rank
Mentions
World Championships
Kayak single KL1 200m
Germany, Duisburg
19 May 2016
2016
Women
57.037
2

Latest result

Best result

World Championships
Kayak single KL1 200m
Italy, Milan
21 August 2015
2015
Women
56.865
1

Best result

World Championships
K1 200m A
Russia, Moscow
8 August 2014
2014
Women
55.213
1

Best result

World Championships
V1 200m A
Russia, Moscow
8 August 2014
2014
Women
1:00.016
1

Best result

World Championships
K1 200m A
Germany, Duisburg
28 August 2013
2013
Women
59.808
1

Best result

World Championships
V1 200m TA
Germany, Duisburg
28 August 2013
2013
Women
1:03.243
1

Best result

World Championships
V1 200m A
Germany, Duisburg
28 August 2013
2013
Women
1:05.628
1

Best result

World Championships
K1 200m TA
Poland, Poznan
17 May 2012
2012
Women
1:04.693
1

Best result

World Championships
K1 200m A
Poland, Poznan
17 May 2012
2012
Women
1:05.684
1

Best result

World Championships
V1 200m LTA
Poland, Poznan
17 May 2012
2012
Women
1:08.028
1

Best result

World Championships
V1 200m TA / A
Poland, Poznan
17 May 2012
2012
Women
1:08.655
1

Best result

Paralympic Games
Kayak single KL1 200m
Brazil, Rio de Janeiro
15 September 2016
2016
Women
58.760
1

Latest result

Best result