Jennifer EGAN-SIMMONS (IRL)

Ireland
Languages:
English, a small amount of Irish and French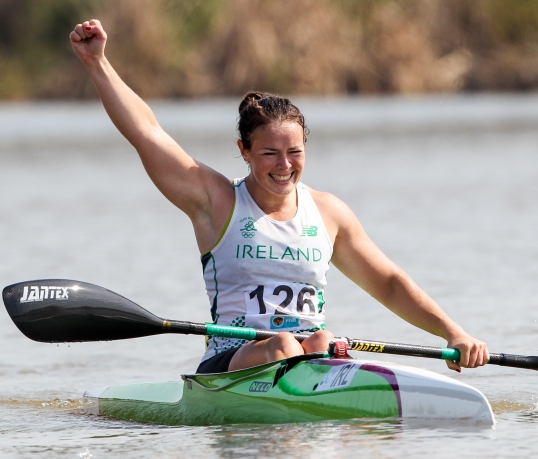 Biography
Further Personal Information
PLACE OF RESIDENCE
Lucan, Co.Dublin.
CLUB
Salmon Leap Canoe Club, Leixlip, Co.Kildare.
NAME OF COACH
Jonathan Simmons (Husband) and Peter Egan (Brother).
MEMORABLE SPORTING ACHIEVEMENT
Winning Ireland's first (male or female) Senior Canoe Sprint World Cup medal (Silver, Szeged, Hungary, 2010), a European Championship medal (Bronze, Racice, Czech Republic, 2015) and World Championship medals (Bronze, Montemor-o-Velho, Portugal, 2018 and Silver, Copenhagen, Denmark, 2021). Also becoming the first female to win a Senior Canoe Marathon World Championship medal (Bronze, Pietermaritzburg, South Africa, 2017).