Jonathan SCHOFIELD (GBR)

United Kingdom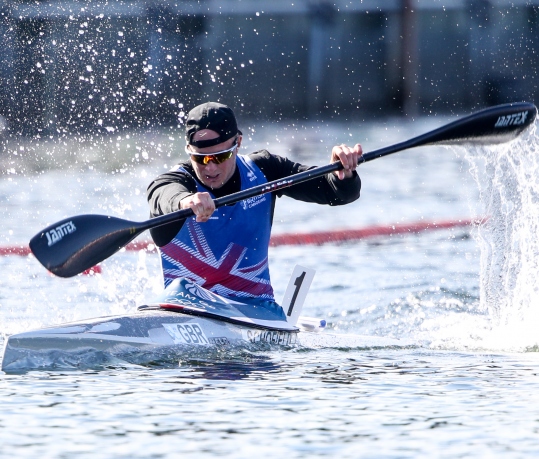 Biography
Further Personal Information
BIOGRAPHY
Date of Birth: 10/05/1985
Born: Petersfield, Hampshire
Hometown: Clitheroe, Lancashire
Lives: Maidenhead, Berkshire
 
Class / Distance: Canoe Sprint - Men's K2 200m
Paddling since: 1997
Club: Soar Valley
Coach: Alex Nikonorov
Boat: Nelo Vanquish III
Paddles: Jantex Gamma Large Minus
 
Sponsors: Jantex, Lifeplan, Nelo, Assist
Lottery Funded: UK Sport Podium Programme
 
Hobbies: Coffee, Classic cars, Guitar
Website: www.jon-schofield.co.uk
Twitter: @jonscho
Notes:
Jon Schofield is a Men's K2 200m sprint kayaker and has been selected for Team GB at London 2012.
Before his canoe sprint career, Jon was a very successful wild water canoeing athlete, winning the Junior World Championships in 2002 and the Senior European title in 2007.
In 2007 Jon changed canoeing disciplines to become a sprint kayaker and success came instantly. The change to the Olympic distance from 500m to 200m in 2009 has suited Jon, and he is now part of a successful partnership with Liam Heath, under the guidance of coach Alex Nikonorov.
In 2010 Jon was crowned European Champion in the K2 200m, and with his partner Liam Heath they went on to take the bronze medal at the World Championships. They went one better in 2011 winning silver at the World Championships and now have the ultimate goal of becoming Olympic champions.
Jon graduated in 2010 from Loughborough University with a degree in Human Biology.

ICF WORLD CHAMPIONSHIPS
K2 200m - Bronze
K1 200m Relay - Silver
ICF WORLD CHAMPIONSHIPS
K2 200m - Silver
ICF WORLD CUPS
WC1 Poznan:
K2 200m - Silver
WC2 Racice:
K2 200m - Silver
ICF WORLD CUPS
WC2 Szeged:
K2 200m -Gold

WC3 Duisburg:
K2 200m - Gold
K1 200m Relay - Silver
ICF WORLD CUPS
WC1 Poznan:
K2 200m - Silver
WC2 Duisburg:
K2 200m - Silver
K1 200m Relay - Gold
CONTINENTAL CHAMPIONSHIPS
K2 200m - Gold
HOBBIES
Likes coffee and poached egg