Josef DOSTAL (CZE)

Czech Republic
Languages:
Czech, English, German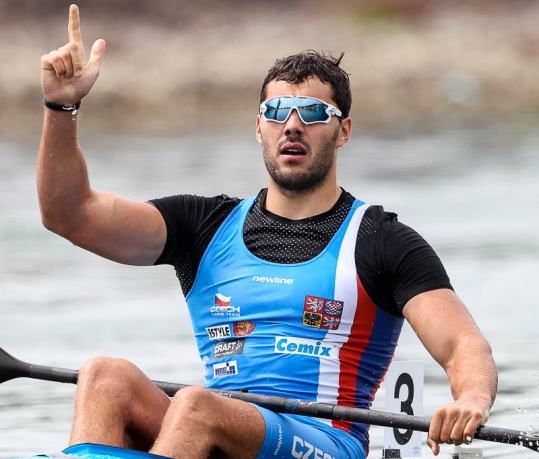 Biography
Further Personal Information
PLACE OF RESIDENCE
Prague
HIGHER EDUCATION
University of Chemistry and Technology: Prague
WHEN/WHERE DID YOU START CANOEING/ KAYAKING?
He first sat in a kayak at age three.
REASON FOR TAKING UP THE SPORT
"My father was a kayak coach but he didn't force me to do this sport. I tried many other sports, such as judo, ice hockey, athletics and football. I was good at these sports but they didn't make me happy. Once in a while I would go to the boathouse and paddle for fun. While I was enjoying hunting ducks and watching small fish from the boat, I discovered that kayak had an important place in my heart."
HOBBIES
Fishing, alpine skiing, picking mushrooms, football.
CLUB
Dukla Praha: Czech Republic
NAME OF COACH
Pavel Hottmar [national], CZE; Karel Lestina [personal], CZE
MEMORABLE SPORTING ACHIEVEMENT
Winning gold medals in the K1 1000m at the 2014 World Championships in Moscow, Russian Federation, and at the 2013 U23 World Championships in Welland, ON, Canada. (baku2015.com, 16 Jun 2015)
HERO/IDOL
Czech ice hockey player Jaromir Jagr
SUPERSTITIONS/ RITUALS/ BELIEFS
His mother gave him a small Czech flag that he carries with him
SPORTING PHILOSOPHY/ MOTTO
"Never give up."
AWARDS AND HONORS
He was named in the Crew of the Year by the Czech Canoe Union in 2012, 2013, 2014 and 2015. (denik.cz, 11 Jan 2016; kanoe.cz, 15 Jan 2015)He was named 2014 Canoeist of the Year by the Czech Canoe Union. (kanoe.cz, 15 Jan 2015)
SPORTING RELATIVES
His mother Eva Emingerova-Dostalova played volleyball for Czechoslovakia and is a well-known Czech jazz singer. (kvspraha.cz, 18 Sep 2014)