Liam JEGOU (IRL)

Ireland
Languages:
English, French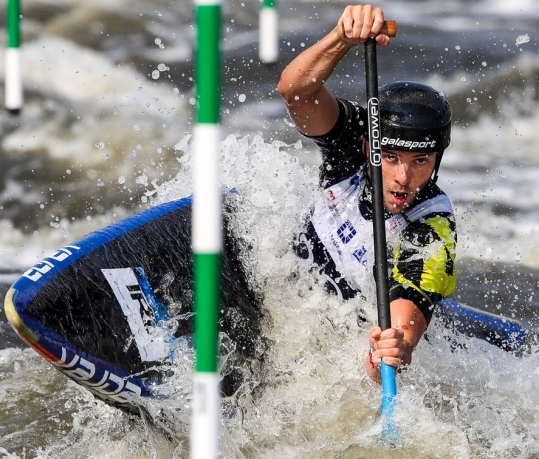 Biography
Further Personal Information
PLACE OF RESIDENCE
Huningue
WHEN/WHERE DID YOU START CANOEING/ KAYAKING?
4 years old, in Galway Bay
REASON FOR TAKING UP THE SPORT
My dad, and later on legends such as Tony and Martikan 
HOBBIES
Massive Rugby fan, and of sport in general 
NATIONALITY OF YOUR COACH
French
SINCE WHEN HAVE YOU BEEN COACHED BY HIM/ HER?
Always
TRAINING REGIME
Twice a day 
SENIOR INTERNATIONAL DEBUT YEAR
2012
SENIOR INTERNATIONAL DEBUT COUNTRY
Germany
SENIOR INTERNATIONAL DEBUT COMPETITION
World Cup
SENIOR INTERNATIONAL DEBUT LOCATION
Augsburg
MEMORABLE SPORTING ACHIEVEMENT
2nd at the Junior World Championships in Australia 
MOST INFLUENTIAL PERSON IN CAREER
My Dad
TRAINING PARTNER(S)
Azenor Philip, Julien Haberland, Laurent Starck 
SPORTING PHILOSOPHY/ MOTTO
"Improvise, adapt and overcome"
FAVOURITE PADDLING COURSE
Penrith, London 
FAVOURITE MUSIC
From Bob Dylan to Bob Marley it really depends on my mood 
AMBITIONS
To become an Olympian 
OTHER INFORMATION
Ireland was always my first choice