Lucie PRIOUX (FRA)
France
Languages:
French, English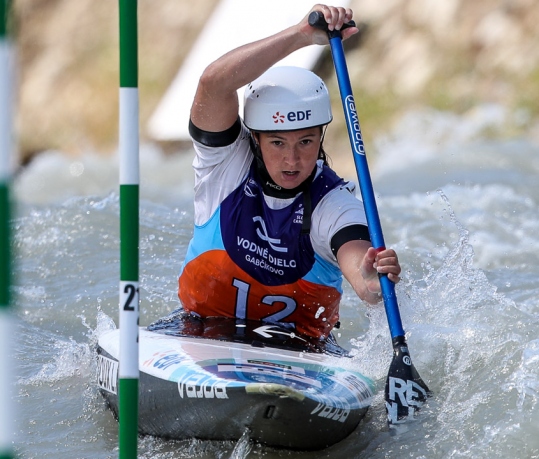 Biography
Further Personal Information
PLACE OF RESIDENCE
Pau and Paris
HIGHER EDUCATION
Bac S, DEUG in psychology and actually studying physio
WHEN/WHERE DID YOU START CANOEING/ KAYAKING?
In 2005, at my club in Uzerche, my sister made kayak with her friends and I wanted to be with them at first, then I liked it so I continue
HOBBIES
Mountain hiking/running, playing music
NAME OF COACH
Marc Brossard
SENIOR INTERNATIONAL DEBUT COMPETITION
2016 World Cup in Pau
SPORTING PHILOSOPHY/ MOTTO
If you don't try you can't loose, you can't win neither !
FAVOURITE PADDLING COURSE
I like to paddle in Penrith, it was my first worlds. And I like to paddle on so many courses I can't choose!
FAVOURITE MUSIC
Pixies- where is my mind ?
AMBITIONS
The Olympic Games