Magda STANNY (POL)

Poland
Languages:
English and Polish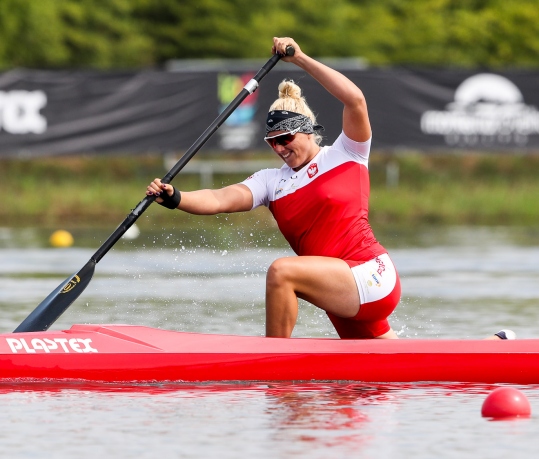 Biography
Further Personal Information
HIGHER EDUCATION
Wyzsza Szkola Edukacja w Sporcie Bielsko-Biala
WHEN/WHERE DID YOU START CANOEING/ KAYAKING?
Tychy, Poland
NAME OF COACH
Dariusz Bresinski
MEMORABLE SPORTING ACHIEVEMENT
World Cup Belgrade 2017 5km
HERO/IDOL
Lisa Carrington, Katalin Kovacs and Natasha Janics Hero our sport.
FAVOURITE PADDLING COURSE
Szeged and why? Because the atmosphere is magic and amazing
FAVOURITE FOOD
Golabki;) only polish people know this
AMBITIONS
Push forward and do what I can best
SPORTING RELATIVES
My father get bronze medal on European Junior Champion in C7 and my mom get many medal From International marathon.