Marie-Zelia LAFONT (FRA)
France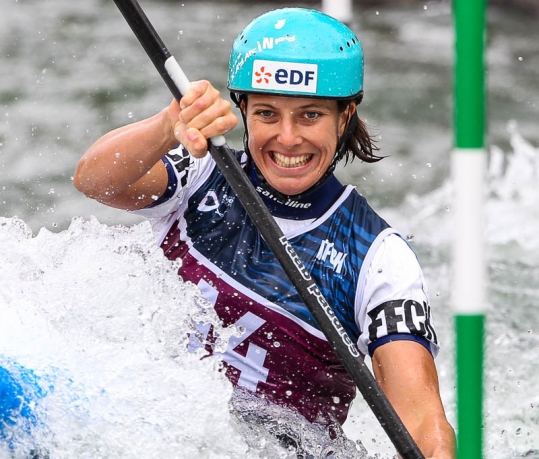 Biography
Further Personal Information
WHEN/WHERE DID YOU START CANOEING/ KAYAKING?
REASON FOR TAKING UP THE SPORT
My cousin, taught how to do kayak, and I like outdoor sport and water.

HOBBIES
swimming, jogging and skiing
NATIONALITY OF YOUR COACH
SINCE WHEN HAVE YOU BEEN COACHED BY HIM/ HER?
TRAINING REGIME
Lots of communication with coach and I
SENIOR INTERNATIONAL DEBUT YEAR
SENIOR INTERNATIONAL DEBUT COUNTRY
SENIOR INTERNATIONAL DEBUT COMPETITION
Junior World Championships 
SENIOR INTERNATIONAL DEBUT LOCATION
MEMORABLE SPORTING ACHIEVEMENT
1/2 final at Bratislava in 2013 because I've a very good contact with the water
I was like flying like a bird
PREFERRED POSITION / STANCE / STYLE / TECHNIQUE
MOST INFLUENTIAL PERSON IN CAREER
SPORTING PHILOSOPHY/ MOTTO
FAVOURITE PADDLING COURSE
AMBITIONS
To do the best i can for olympic games and who know's win ?
I would like to become an kine and have my own business.
AWARDS AND HONORS
7ème European championship at 2015 in Deutschland; 4ème World Cup at 2015 in Poland; 6ème world championship at 2013 in Republique Tchèque