Mariya POVKH (UKR)

Ukraine
Languages:
Ukrainian, Russian, English (so so)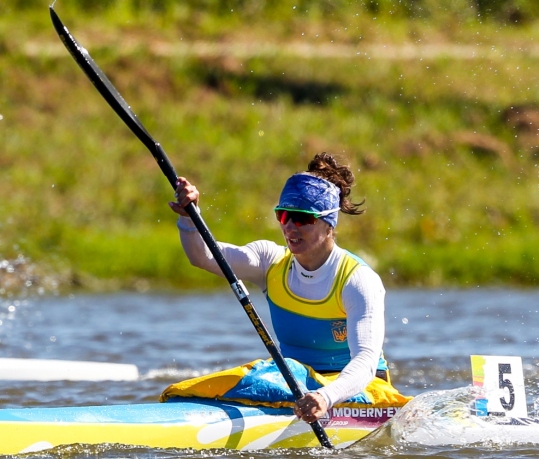 Biography
Further Personal Information
PLACE OF RESIDENCE
I live and train in Lutsk, Kiev in Ukraine
HIGHER EDUCATION
I completed magisterial of Olympic Sport in 2011 through Volynskyi National University
WHEN/WHERE DID YOU START CANOEING/ KAYAKING?
I started canoeing in 2001, in my native town Lutsk. It was love at first sight.
HOBBIES
Shopping, mountain biking, reading novels
NAME OF COACH
Roman Povkh
SENIOR INTERNATIONAL DEBUT YEAR
2010
SENIOR INTERNATIONAL DEBUT COMPETITION
World Championships
SENIOR INTERNATIONAL DEBUT LOCATION
Poznan
MEMORABLE SPORTING ACHIEVEMENT
Performing my best run in Baku at first European Games
MOST INFLUENTIAL PERSON IN CAREER
My husband Roman knows how to motivate me
HERO/IDOL
Usain Bolt because he has won so many Olympic gold medals but still seems like a nice guy
SUPERSTITIONS/ RITUALS/ BELIEFS
I believe in God. He is always with me and helps me 
SPORTING PHILOSOPHY/ MOTTO
I believe that what happened, happened for the best
FAVOURITE PADDLING COURSE
I like to paddle in Racice because it's where I won my first international medals
FAVOURITE FOOD
Grilled rabbit
AWARDS AND HONORS
Athlete of the year in my country in 2015, life membership of my National Federation
SPORTING RELATIVES
My father competed in the 1976 Olympic Games in Equestrian
OTHER SPORTS
Cross country skiing