Marko NOVAKOVIC (SRB)
Serbia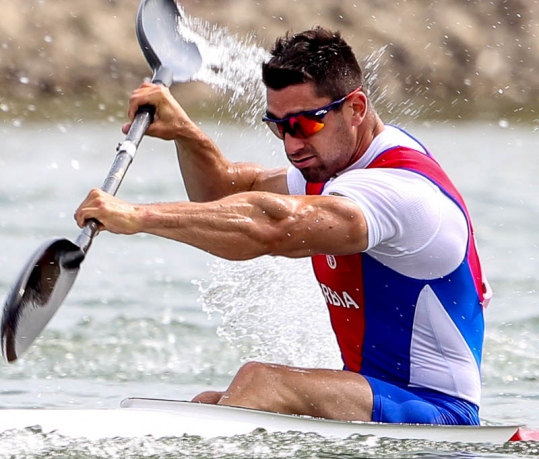 Biography
Further Personal Information
NICKNAME
Hulk, Mare, Novak....
PLACE OF RESIDENCE
I live and train mostly in Becej (Serbia) from January to April in Turkey
HIGHER EDUCATION
Faculty of sport Union "Nikola Tesla" in Belgrade
WHEN/WHERE DID YOU START CANOEING/ KAYAKING?
I started paddling in 2000. My grandfather told me to try it because at that time I was forced to stop with swimming and water polo, I could not train it because I had asthma, so canoe club is closest to my home and there I was, getting my first left and rights
HOBBIES
Horses, cars, fishing...
CLUB
"Zmaj" Zemun- Belgrade
SENIOR INTERNATIONAL DEBUT COMPETITION
I World Cup Szeged 2018.
MEMORABLE SPORTING ACHIEVEMENT
Zagreb (Croatia) my first medal, gold medal at European Championship
MOST INFLUENTIAL PERSON IN CAREER
My grandfather, he was the best from me today in career and life, anyway his proposition was that I start train paddling
HERO/IDOL
My coach, he is for me a great athlete, good person, best coach, good friend...I always wanted to be good as he is and he knows me from the time when I was just a child and I learned a lot of things from him and we have great memories together
FAVOURITE PADDLING COURSE
Moscow (Russia) I like to paddle there because I won my first World gold medal at that course
FAVOURITE FOOD
I eat everything, I like Asian food
FAVOURITE MUSIC
Depends on my current mood, but I don't like for e.g. Linkin park or Metalica.
AMBITIONS
I would like to win medal from Olympics