Marlene DEVILLEZ (FRA)
France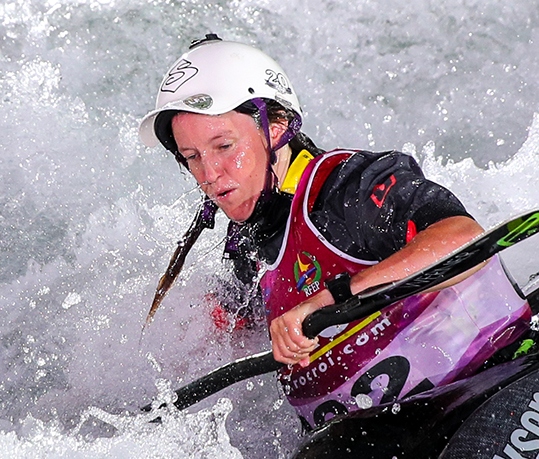 Biography
Further Personal Information
BIOGRAPHY
Creek boating : - silver medal K1W - King of the Alpes 2021- European championships - 4th K1W - Oetz trophy 2021 - world championships
PLACE OF RESIDENCE
Norway
OCCUPATION
Hydrogeolgist, kayak guide, painter
REASON FOR TAKING UP THE SPORT
My parents were kayak teacher so I had no choice! I started kayaking when I was 7 years old.
HOBBIES
Climbing, running, painting, drink coffee in good compagny!
NAME OF COACH
Dennis Newton
MEMORABLE SPORTING ACHIEVEMENT
Freestyle kayak : Silver medal K1W - Sort Spain - World championships 2019 Silver medal K1W - San Juan Argentina - World championships 2017 European champion K1W 2010, 2012, 2014
SPORTING PHILOSOPHY/ MOTTO
Paddling in my freestyle or in my creek boat during a sunny day with whitewater and friends!
FAVOURITE PADDLING COURSE
For freestyle : Millau and Makinito (France) For creeking : Raundaselvi at Voss in Norway.
FAVOURITE PADDLING COURSE
Makinito in France because you can do every moves in the hole!
AMBITIONS
Podium at the world 2019, gold medal at the European championships 2018. 
OTHER INFORMATION
10 times French champion (since 2017) 
OTHER INFORMATION
LEVEL SIX, SYSTEM X, WERNER PADDLES, PADDLE PEOPLE, EASY KAYAK, DECATHLON BESANÇON, ORCOM, HYDROGEOTECHNIQUE, HAUTE SAONE, GRANDES HEURES NATURE