Marta WALCZYKIEWICZ (POL)

Poland
Languages:
English, Polish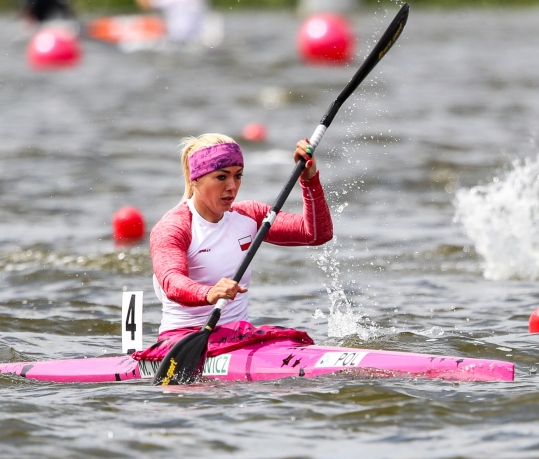 Biography
Further Personal Information
PLACE OF RESIDENCE
Kalisz
WHEN/WHERE DID YOU START CANOEING/ KAYAKING?
She began paddling at age nine at the Student Sports Club in Kalisz, Poland.
REASON FOR TAKING UP THE SPORT
Her parents first introduced her sister Daria to the sport and she wanted to join in too.
NAME OF COACH
Zbigniew Walczykiewicz [club, father], Tomasz Kryk [national], POL
TRAINING REGIME
She trains twice a day for up to a total of four hours each day. In addition to her work on the water, she does strength training at the gym three or four times a week.
MEMORABLE SPORTING ACHIEVEMENT
Winning a gold medal at the 2015 European Games in Baku, Azerbaijan. (polsatsport.pl, 16 Jun 2015; 24 Jul 2015)
MOST INFLUENTIAL PERSON IN CAREER
Her father. (onet.pl, 16 Jun 2015)
SPORTING RELATIVES
Her father also competed in canoe sprint and now he is a coach. (wkaliszu.pl, 21 Feb 2014; polsatsport.pl,  24 Jul 2015)