Mathieu BIAZIZZO (FRA)
France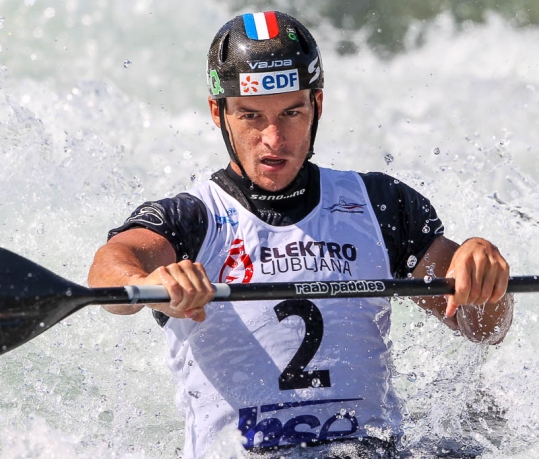 Biography
Further Personal Information
HIGHER EDUCATION
University Bachelor degree
WHEN/WHERE DID YOU START CANOEING/ KAYAKING?
REASON FOR TAKING UP THE SPORT
i was playing ice hockey a few times a week and had some spare time after school so my dad decided to take my brother and i down to the local kayak club to try kayaking. I was 7 at the time and really enjoyed it. I loved being outdoors and on the water and had a great group of friends. Later i had to choose between ice hockey and paddling.... here i am
HOBBIES
movies/tv series, running in the mountains, discovering new places
CLUB
Epinal Canoë-Kayak (aka GESN)
NATIONALITY OF YOUR COACH
SINCE WHEN HAVE YOU BEEN COACHED BY HIM/ HER?
TRAINING REGIME
I train in a group of <k1m with vivien colober and sebastien combot. I base myself in Pau, i like this course as it is fast and i can work all aspects of my physical and technical preparation. I do gym, aerobic and power training in phases depending on the competition period. I also do some swimming and running for cross training. Over the last few years I have realised that rest is also very important, i tended to do too much and lose my freshness.
SENIOR INTERNATIONAL DEBUT YEAR
SENIOR INTERNATIONAL DEBUT COUNTRY
SENIOR INTERNATIONAL DEBUT COMPETITION
SENIOR INTERNATIONAL DEBUT LOCATION
MEMORABLE SPORTING ACHIEVEMENT
2014 world championships in Deep Creek (USA) as a whole... winning a bronze medal in the individual race and completing a historical trifecta with Seb Combot and Boris Neveu, and a few hours later to win the team race, was an incredible moment. it was also very special to share it with Jess who won two golds
PREFERRED POSITION / STANCE / STYLE / TECHNIQUE
"Seated in my kayak... or on the couch"
MOST INFLUENTIAL PERSON IN CAREER
TRAINING PARTNER(S)
Vivien Colober, Sebastien Combot
FAVOURITE PADDLING COURSE
FAVOURITE FOOD
Raclette, Savoyard cheese