Radek SLOUF (CZE)

Czech Republic
Languages:
Czech, English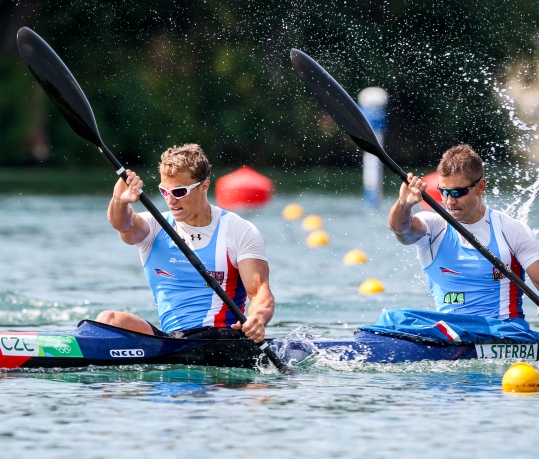 Biography
Further Personal Information
PLACE OF RESIDENCE
Prague
HIGHER EDUCATION
Physical Education - Charles University: Prague, CZE
WHEN/WHERE DID YOU START CANOEING/ KAYAKING?
I stated with sprint canoeing when I was 9 years old in Pilsen, Czech Republic. At beginning were my coaches Karel Kozisek and Jaroslav Malina. From 14 to 18 Kozisek junior. To the sport introduced me parents and friends. 
HOBBIES
Sport, listening to music
NAME OF COACH
Jan Souček(CZE), Jerzy Dziadkowiec(POL)
SENIOR INTERNATIONAL DEBUT YEAR
2013
SENIOR INTERNATIONAL DEBUT COUNTRY
Germany
SENIOR INTERNATIONAL DEBUT COMPETITION
World Championship
SENIOR INTERNATIONAL DEBUT LOCATION
Duisburg
MEMORABLE SPORTING ACHIEVEMENT
Start at the home World championship and won a medal.
HERO/IDOL
Adam van Koeverden
SPORTING PHILOSOPHY/ MOTTO
Train hard but smart
FAVOURITE PADDLING COURSE
I like to paddle in Racice because it's greatly regular course. Also in Minsk is my favourite regatta course, where I won my first international medal(2014) and World title U23(2016).
AMBITIONS
I would like to reach the olympic games 2020 in Tokyo.
AWARDS AND HONORS
Crew of the Year by the Czech Canoe Union 2017