Robert CROWE (GBR)

United Kingdom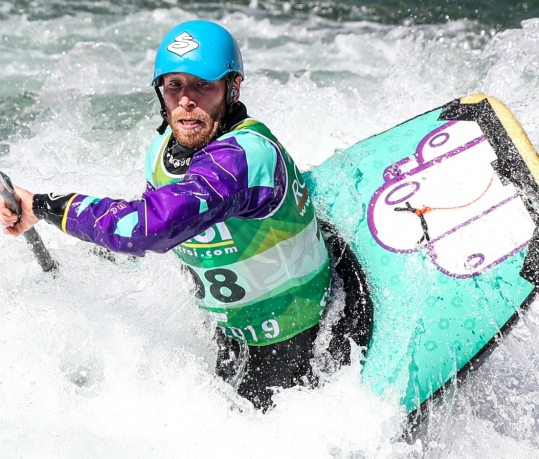 Biography
Further Personal Information
BIOGRAPHY
"5x British Champion Winner at Natural Games 2018"
ICF WORLD CHAMPIONSHIPS
4th place at worlds 2017
PLACE OF RESIDENCE
Nottingham
OCCUPATION
Product Design Engineer
REASON FOR TAKING UP THE SPORT
I had a go on a kayak ergo as a kid and enjoyed it so my folks signed my up for some local pool sessions. From there I moved onto the lake at HPP and then onto the white water course.
HOBBIES
I dabble a little in graphic design, mainly GUI GUI paint jobs for my friends and the odd T shirt design. I'm also really into listening to new music and playing a little guitar.
NAME OF COACH
Dennis Newton
MEMORABLE SPORTING ACHIEVEMENT
Second place at Natural Games 2016. 6th at European Championships 2016
SPORTING PHILOSOPHY/ MOTTO
Learning new tricks on a great feature with friends in the eddy.
FAVOURITE PADDLING COURSE
Any good wave bigger than Hurley. After years of paddling holes the thing which excites me most is learning new things on waves.
FAVOURITE MUSIC
A bit of a mixed bag but most often guitar based, slightly unusual and a little bit fuzzy
AMBITIONS
To keep enjoying my paddling and keep learning to do new moves
OTHER INFORMATION
British Champion