Roi RODRIGUEZ (ESP)

Spain
Languages:
Spanish, Galician, English & Portuguese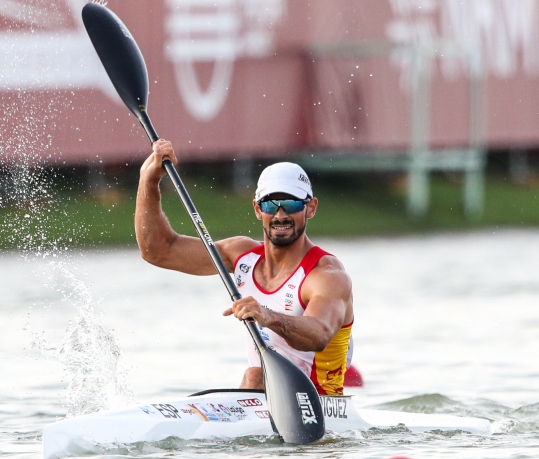 Biography
Further Personal Information
PLACE OF RESIDENCE
Tui in Galicia, Spain all the year
OCCUPATION
Studying level C1 of English
HIGHER EDUCATION
I completed degree in computer engineering in 2017 at University of Santiago de Compostela
WHEN/WHERE DID YOU START CANOEING/ KAYAKING?
I first tried it in a child camp in 2003 when I was 8 years old, and then the next summer I joined my canoe club in 2004.
HOBBIES
Electronics, travelling and meeting with friends
NAME OF COACH
Estaban Alonso Nunez
MEMORABLE SPORTING ACHIEVEMENT
First international medal at European U23 2014 at Mantes Yvelines (France)
MOST INFLUENTIAL PERSON IN CAREER
My trainer, he made me realize that I could perform better and fight at international competitions. 
HERO/IDOL
Maybe Saul Craviotto, a reference in my country and very good person
SUPERSTITIONS/ RITUALS/ BELIEFS
I don't have any rituals or beliefs. I only try to keep calm and enjoy
SPORTING PHILOSOPHY/ MOTTO
Step by step
FAVOURITE PADDLING COURSE
Castrelo de Mino in Spain to train, because its a very good and quiet place. And Montemor o Velho because I did my first international there and I also won there the World's U23
FAVOURITE MUSIC
Red Hot Chilli Peppers, Californication
AMBITIONS
Olympic and World Champion
AWARDS AND HONORS
Best U23 in Spain in 2015
SPORTING RELATIVES
My 14-year-old youngest sister also canoes. I have a younger sister who is a junior and does triathlon. She is going to Europeans.